In accordance with the social distancing measures to prevent the COVID-19 pandemic, the MUST Student Affairs Office – Psychological Counseling Team now provides online psychological counseling service to our school students during this period.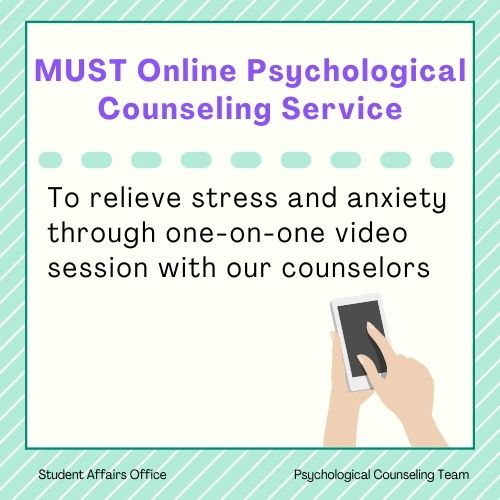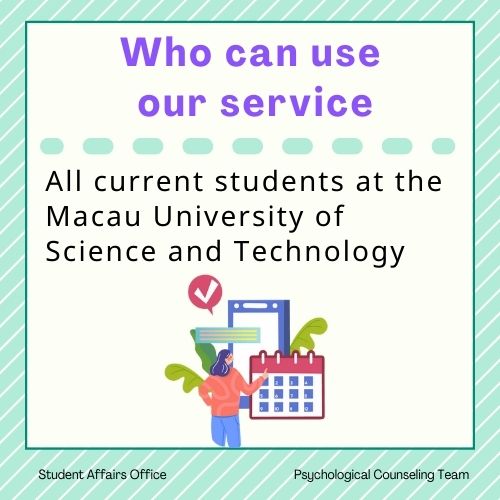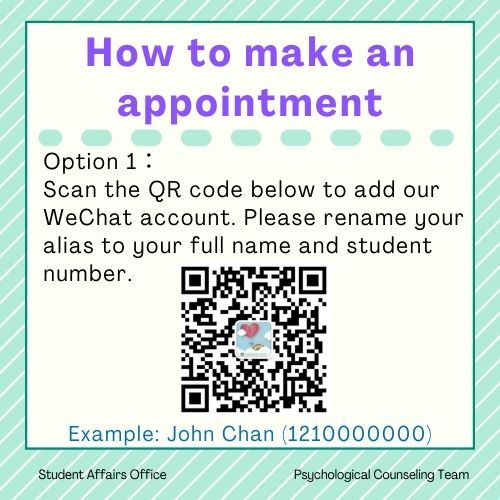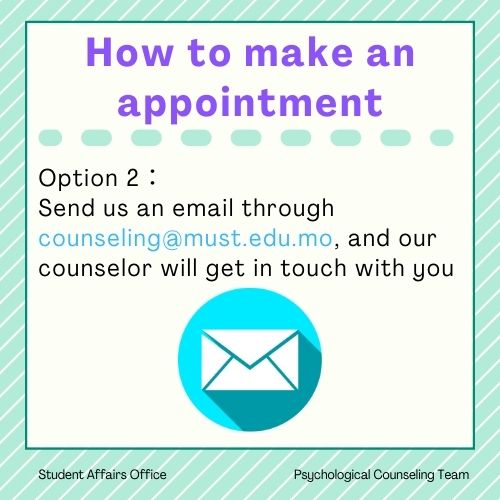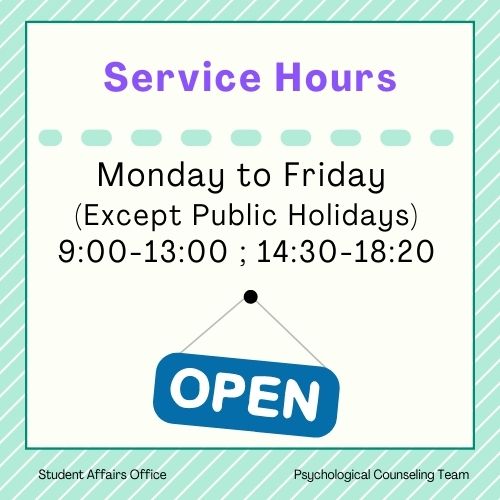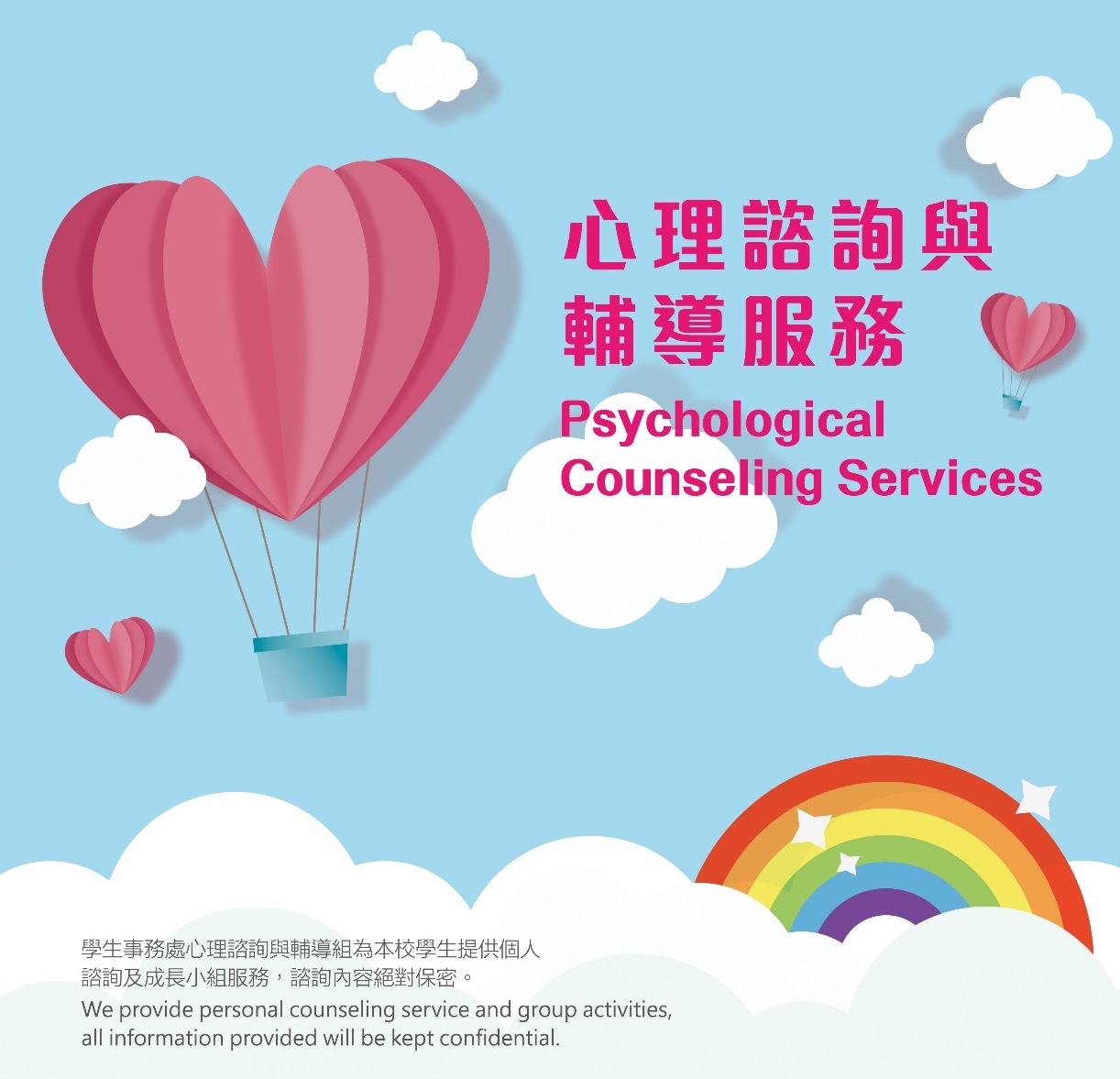 Counseling provides an opportunity for students to freely explore personal problems or concerns. Students come to our services for reasons of self-development, personal problems involving relations with parents or peers, emotional or social difficulties, relationship conflicts, anxiety or depression, sexuality and orientation, concerns about academic progress or direction, and other issues.
We offer individual counseling service as well as group development activities. All information you shared will be kept confidential.
How to make an appointment
Phone: 8897-1922
Email: counseling@must.edu.mo
Location: Room J114, Block J (Gymnasium)
Counseling Service Hour
Monday to Friday (except public holidays)
09:00—13:00, 14:30—18:20
Student Affairs Office – Online Psychological Counseling Service