Time flies and 2021 is coming to the end. The Comfort Heart Fellowship, the student psychological team from the Macau University of Science and Technology, has held an annual award ceremony on 7th December.
The annual award ceremony has invited the Head of Student Affairs Office, Wong Ka Weng, and the psychological counselors: He Jing, Ng Lai I, Chan Hang Son, Lei Ut Neng, Mak Chong Hin and Lam Cheng I. Looking back on the 2020/2021 academic year, the Psychological Team has successfully held several heart-warming activities like the Orientation event, Thanksgiving Day activity, Cantonese class and the Psychological Culture Festival. Thank you for the dedication and the hard work of the member of the Comfort Heart Fellowship. Besides making the students feel the warmth in the campus, the series of activity also help to spread positive energy inside the campus.
The ceremony began with the lucky draw of the psychological survey, followed by the award session which gave recognition to the members who have devoted themselves to serve and actively participate in the activities. At the same time, the senior members were invited to share their experiences in the team. The Head of Student Affairs Office was invited to give speeches to the members. We believe that this is not only a recognition of the work done by the members, but also shows that the Comfort Heart Fellowship is a lovely family. The new members of the Comfort Heart Fellowship also sent warm applause and blessings to the senior members.
The ceremony has ended in a satisfactory way. We hope that all the members of the Comfort Heart Fellowship can embrace the year of 2022 with an inspiring attitude. We wish all the best for 2022 and we hope that the Comfort Heart Fellowship will continue to be with you in the new coming year.
Activity Highlights: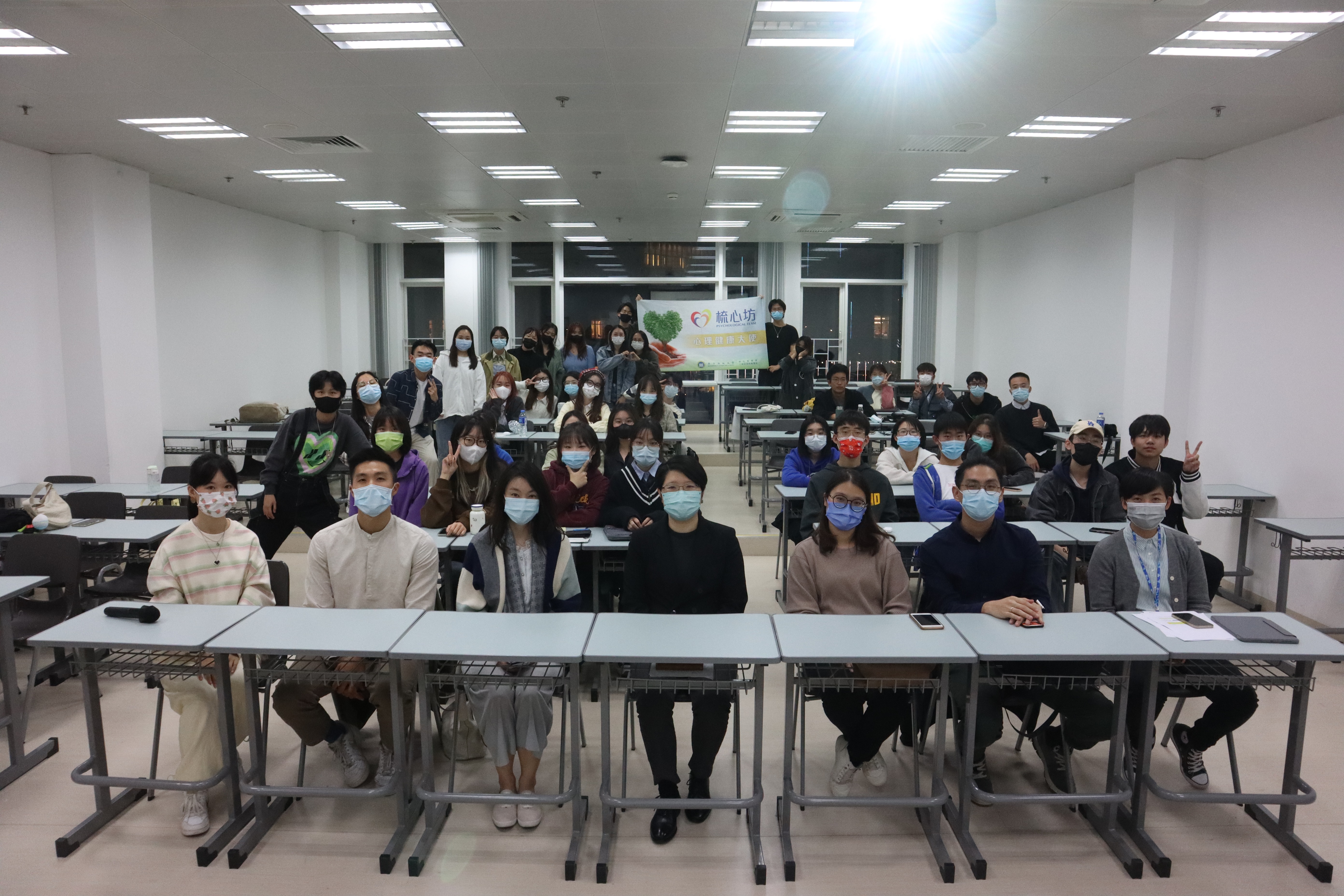 The head of the Student Affairs Office, the psychological counselors and the members of Comfort Heart Fellowship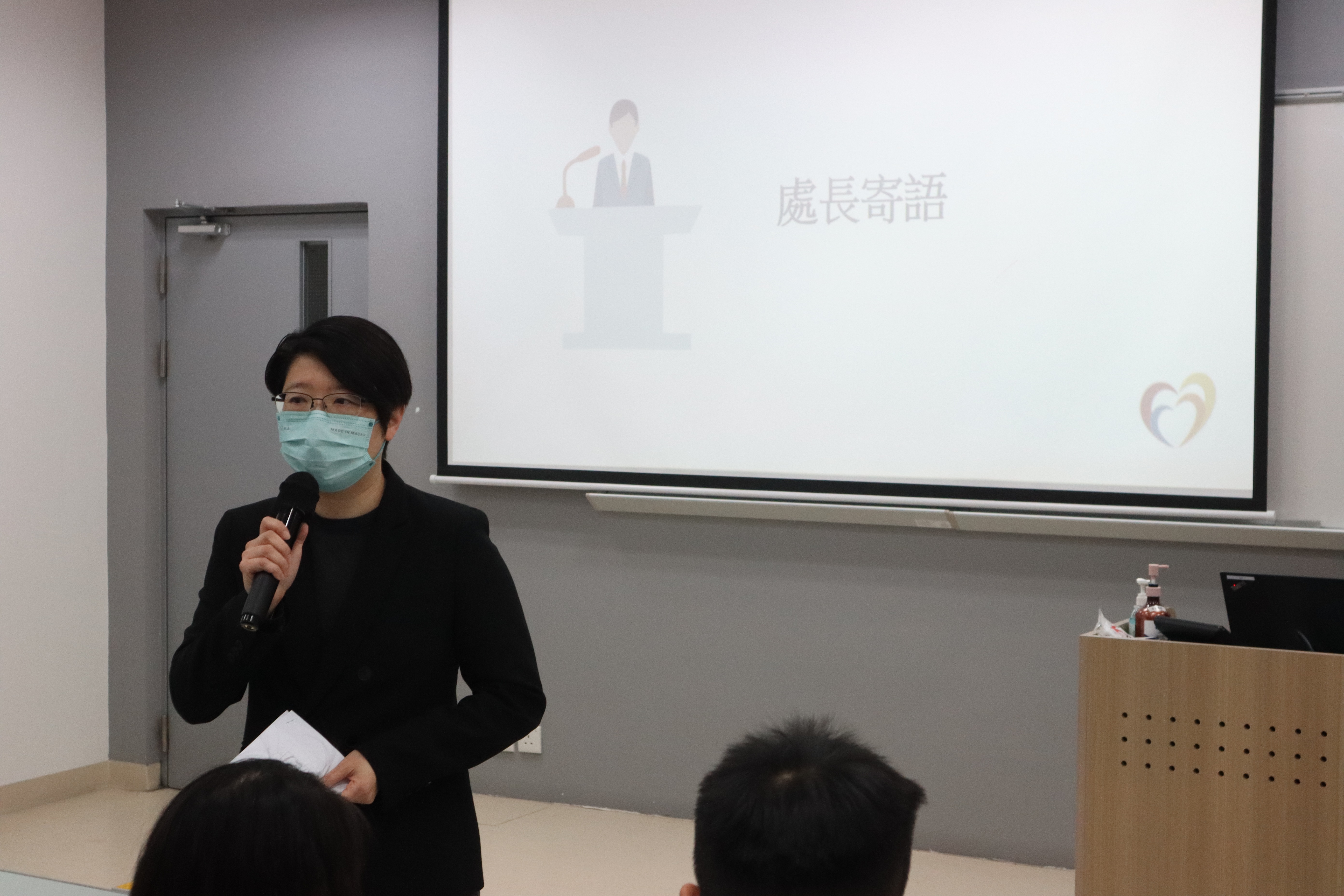 The head of the Student Affairs Office is giving a speech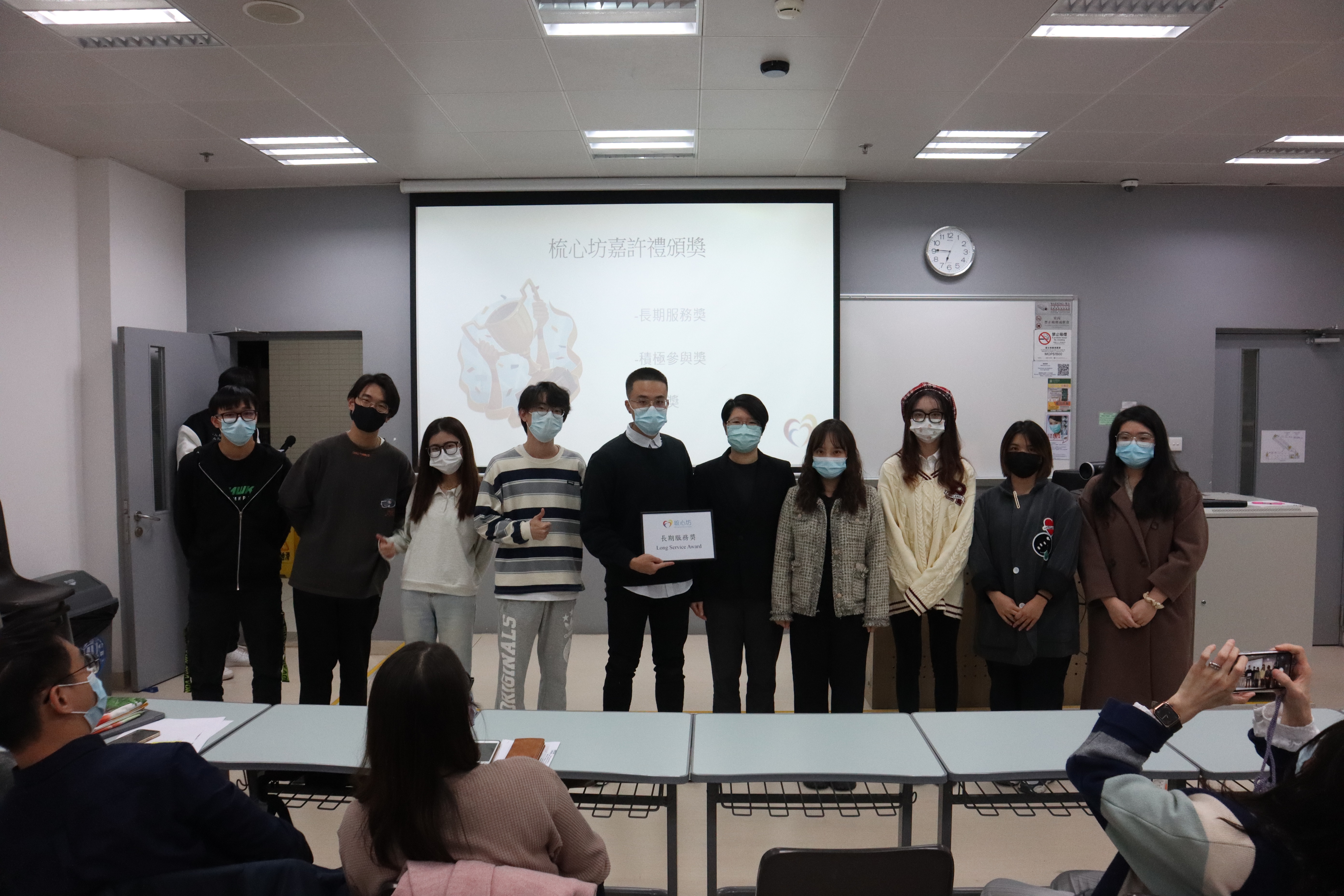 Members received the Long Service Award