Sunday morning (Sept. 19) witnessed a special UIC welcome ceremony for its 2025 Class in N101: two engaging presentations from two UIC faculty members on the importance of observations of laws outside of the classroom, and academic integrity in college studies during their four years as MUSTers in Macau.
Prof. Jianrong Sun, Dean of UIC, welcomed all the new students in attendance, and shared the rationale and purposes for this UIC "New Student Success" program designed four years and offered to new UIC students for the past four years.
The first presentation by Dr. Si Leong U addressed the issue of local laws and regulations that students will encounter during their stay in Macau. Dr. U entertained the students with routine life behaviors from daily transportation to labor-related expectations for college students.
Dr. Wei attracted the audience with his humors talk on common behaviors that might be deemed academically inappropriate.
Both presentations provided practical tips and easy-to-understand explanations for what and how law-abiding and academic integrity are expected of all college students, which would help those students with their college transitions.
Students were invited to share their feedback through a survey on what topics they wish to have in the future for such UIC organized activities. UIC will make full use of the collected students' feedback in designing future activities that can better benefit the students for their successful college studies and college experiences.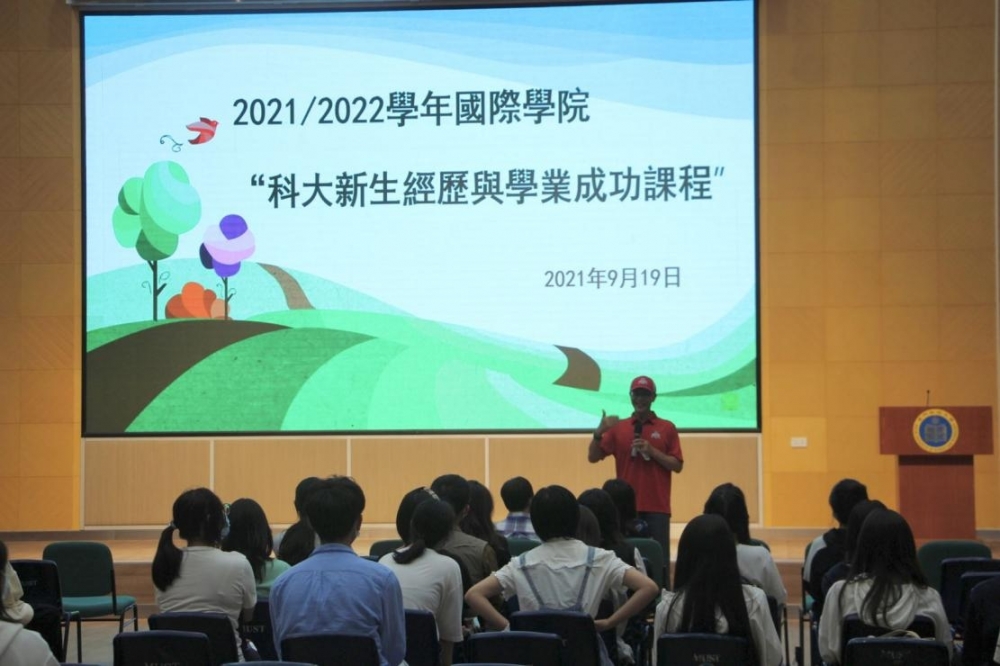 Welcome speech given by Dean of UIC, Prof. Jianrong Sun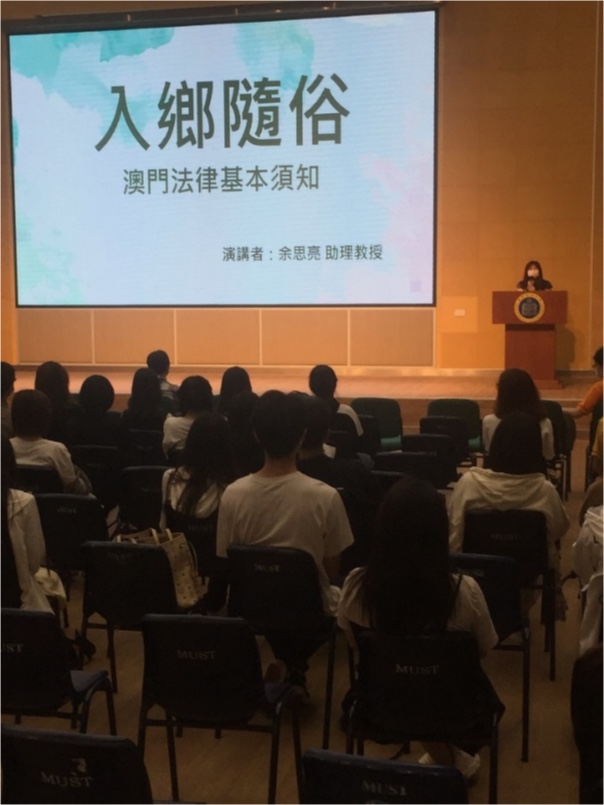 Presentation given by Dr. Si Leong U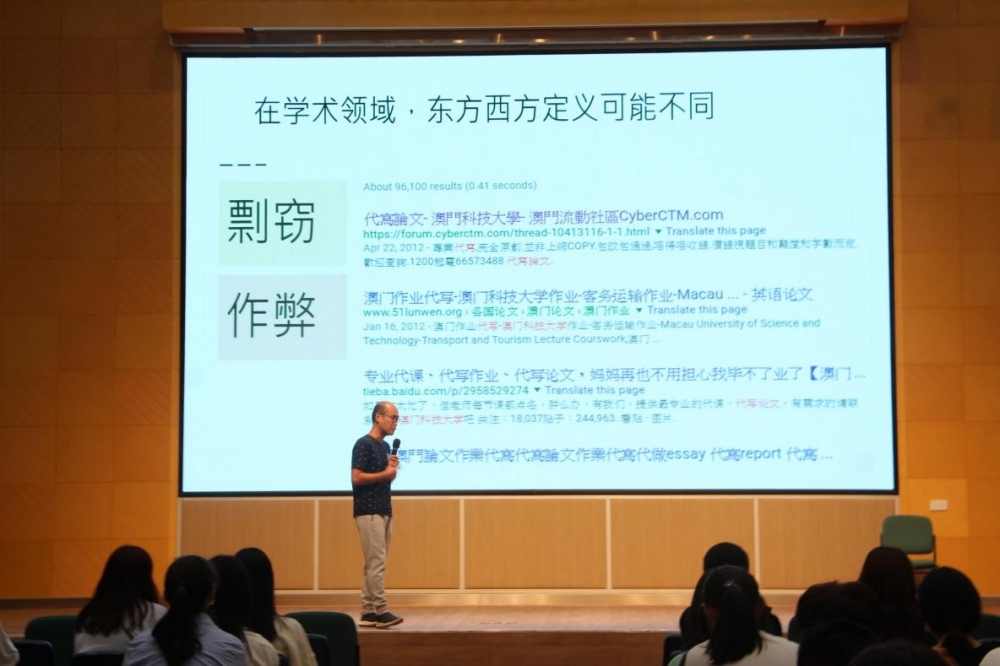 Presentation given by Dr. Wei Wei