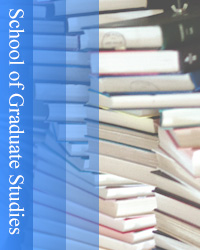 Since established, the University has been always focusing on postgraduate education. After developing more than ten years, there are currently 30 Master's degree programs and 16 Doctoral degree programs, which relate to different disciplines such as Arts, Science, Law, Management, Business, Medicine, Pharmacology, Communications, Language etc. and some of them have been developing an outstanding figure in teaching and research.
The School of Graduate Studies is responsible for coordinating the admission, registration of prospective students, managing the status of students, as well as supervising the teaching and research of the postgraduate programs. Holding to the University motto of "dedication to practical studies, enhancement of knowledge, ability and quality", and the harmonic, professional and innovative campus culture, the School of Graduate Studies will thoroughly carry out reforms in postgraduate education, endeavour to improve the level of teaching management, constructively explore for featured cultivation model for postgraduate students and enhance the teaching quality of postgraduate curriculums.
To accord with the rapidly changing society and the increasing need of talents in the local region, the School of Graduate Studies works together with the Faculties to design flexible and suitable curriculums, in order to offer opportunities of higher education to full time or part-time students. So far, we have trained up quantities of professional talents for Macau, Mainland and Taiwan.
At presents, in addition to students from Macau, Mainland, Hong Kong and Taiwan, there are also international students from Thailand, Korea, Japan, Philippines and occidental countries. Besides, the University sends specific students to occidental countries for exchange every year. In the future, the School of Graduate Studies will further develop exchange programs with universities/institutes from foreign countries to promote the internationalization of the University.
We appreciate your supports and precious opinions to our work!
Dean of School of Graduate Studies
Professor PANG CHUAN