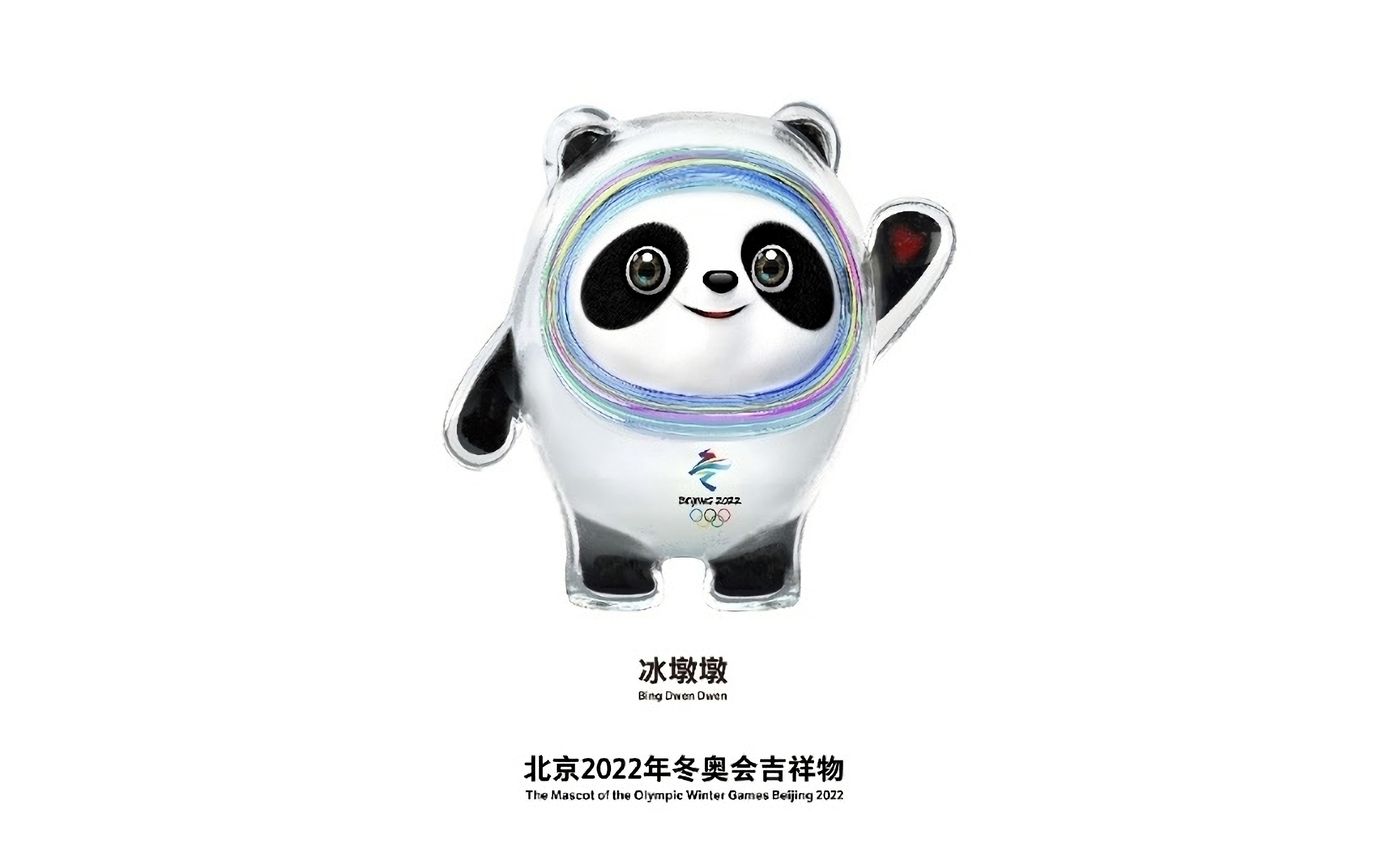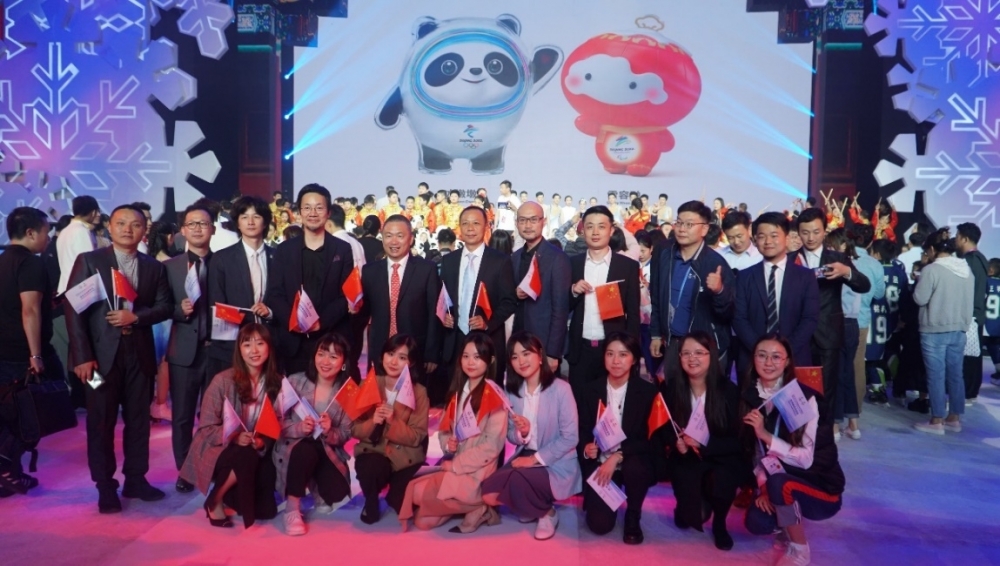 2022 Games Mascot launch setting
Photo of Liu Pingyun (fourth from right, back row) design team
The much-anticipated mascots for the 2022 Beijing Olympic and Paralympic Winter Games (BOCOG) were officially unveiled to the world in Beijing on 17th September, 2019. The core designer, and chief executive of the project of the mascot Bing Dwen Dwen, Liu Pingyun is a Ph.D. student in Design at the Faculty of Humanities and Arts, Macau University of Science and Technology (M.U.S.T.).
On the launch evening of 2022 BOCOG mascot Bing Dwen Dwen, Liu Pingyun's team witnessed the unveiling of their designed mascot at the ceremony setting and received praise from the International Olympic Committee President Thomas Bach, by saying: "My first impression was that the chosen mascot is amazing! It incorporates the best elements and characteristics of China and the Chinese people. The mascot will be a wonderful ambassador for China and the Olympic Winter Games Beijing 2022."
BOCOG launched a global design competition for the mascots on 8th August, 2018. In the 84-day global campaign, the organizing committee received a total of 5,816 submissions from 35 countries on five continents and 31 provinces, autonomous regions and municipalities in China. Hongkong S.A.R., Macao S.A.R., and Taiwan also submitted design works.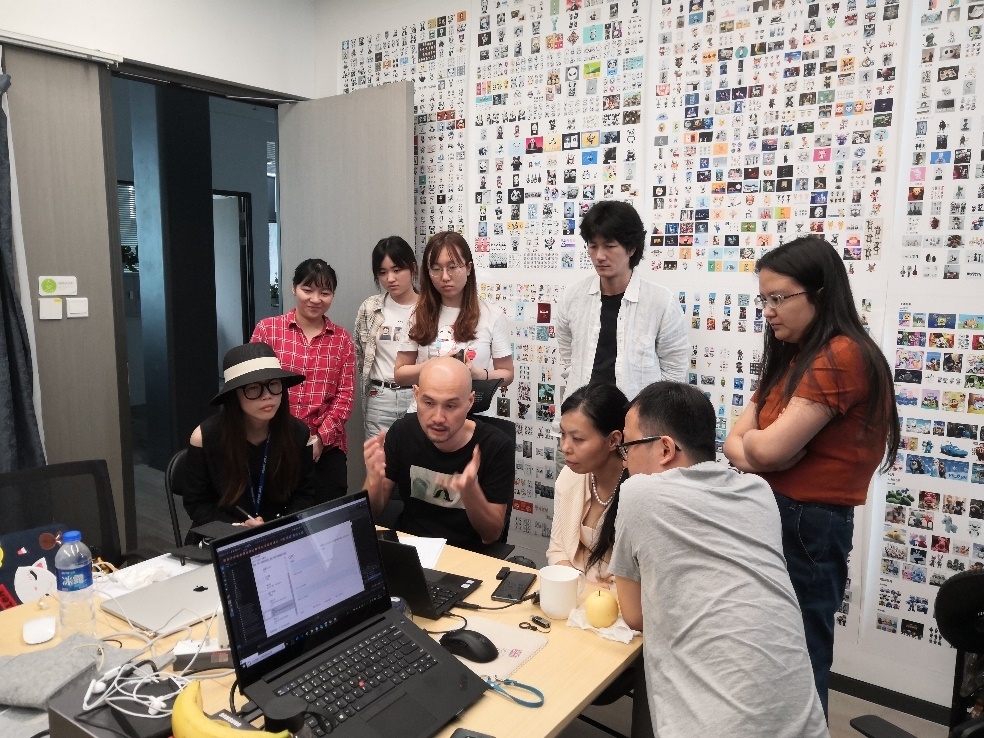 BOCOG organizing committee reviews the submissions
Going through 300 days of a long and high-pressure modification process, Liu Pingyun's team experienced 21 major revisions including nearly 1,000 modifications. After strict evaluation and selection processes done by the experts, the public, and all relevant departments, Bing Dwen Dwen was finally selected as a mascot for the 2022 Beijing Olympic and Paralympic Winter Games (BOCOG).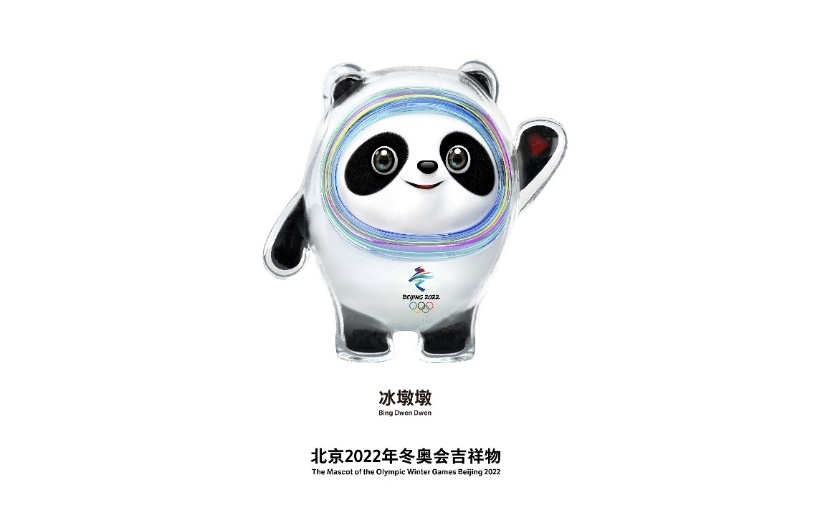 The Macao S.A.R. government has proposed development strategies of "Exploiting and forging ahead, planning for the long-term" and "Motivating innovation and inspiring vitality". To respond to the current development policy in Macao, M.U.S.T. vigorously promotes the advancement of innovation and entrepreneurship in the arts and design fields and commits to the cultivation of art and design talents. Liu Pingyun expressed that he is proud of receiving this honor as a doctoral student at the Macau University of Science and Technology.
Chinese name: 冰墩墩, English name: Bing Dwen Dwen. Ice, a symbol of purity and strength, is a feature of the Olympic and Paralympic Winter Games. Dwen Dwen implies ingenuousness, healthiness, and cuteness in Chinese, which are characteristics shared with pandas. The name emulates the physical and mental power of Olympians, and the enduring and inspiring Olympic sprit. The image of the panda resembles an astronaut, symbolizing the perfect combination of modern technology and ice and snow. The ice crystal shell design echoes the current fashion trends and brings joy to young people, which is conducive to the creation of emoticons and licensed products.