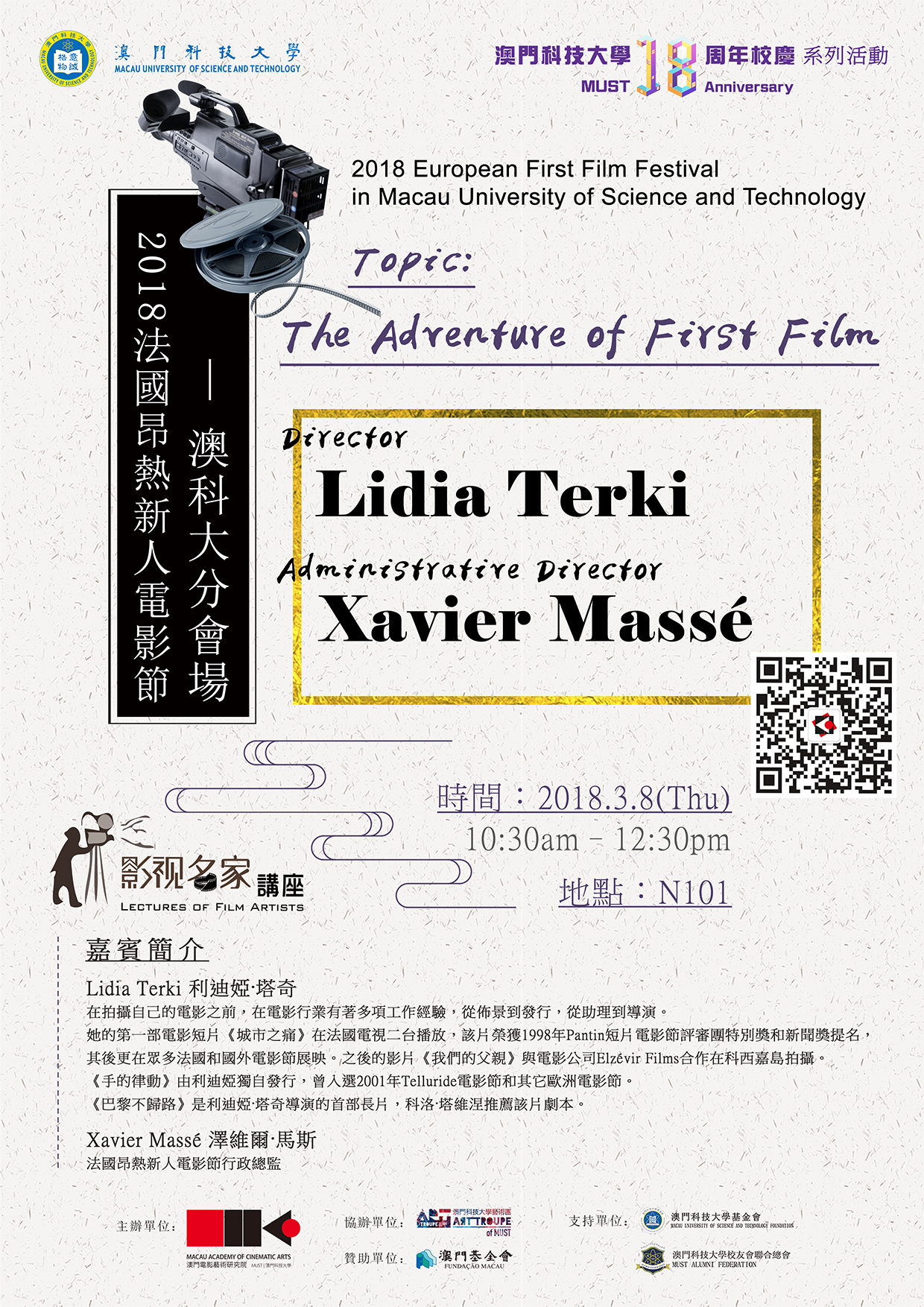 Introduction:
Date: March 8th, 2018 (Thursday)
Time: 10:30am-12:30pm
Venue: Room N101, MUST
Topic: The Adventure of First Film
Guest: Lidia Terki(Director), Xavier Massé (Administrative Director)
Sponsor: Macau Foundation
About guests:
-Lidia Terki:
Director, before making her own films, Lidia Terki successively held several positions in the film industry, from director to production, from assistantship to staging.
His first short film, Mal de ville broadcast on France 2, won the Special Jury Prize and a mention of the Press Prize at the Festival de Pantin in 1998 before circulating in many French and foreign festivals. Then follow Our Father, shot in Corsica with the company Elzevir Films, hand-produced, which she produces in solo and which is selected at the Festival of Telluride (Colorado) in 2001 then in several European festivals.
Paris la blanche is Lidia Terki's first feature film. It was Colo Tavernier who suggested to him the scenario: "The story of this woman who wanders in Paris in search of her husband, a retired immigrant worker, moved me a lot, I had just lost my father and even if these pages did not tell his story, it reminded me of his origins, and therefore mine. "
-Xavier Massé: Administrative Director of the European First Film Festival