The European First Film Festival in Macao University of Science and Technology (MUST) opened in Room N101 of MUST, on March 8th, 2018. It was organized by the Macao Academy of Cinematic Arts (MACA), MUST, co-organized by the European First Film Festival, and sponsored by Macao Foundation. Xavier Massé, the Administrator of the European First Film Festival, Director Lidia Terki, William Bascaule, Director at Alliance Française Macao, and Sa Ng, director of cultural activities at Alliance Française Macao joined the opening ceremony. Samantha Chiang, Director of MACA, sent souvenirs to guests.
The film festival lasted from March 8th to 11th, including a wealth of activities in these four days. Lidia Terki, the director of Paris la Blanche, offered a seminar together with Xavier Massé, "The Adventure of First Film". Lidia talked about her experience from an assistant to a director, and shared her thoughts and composition processes. She encouraged students to be bold in creativity. Besides, she mentioned that she would try to avoid violence in her following works, as she believed that there were more peaceful and beautiful things in life that could move the audience in a more subtle and gentle way. That night, the film Paris la Blanche was shown in N101. Lidia exchanged her thoughts with students.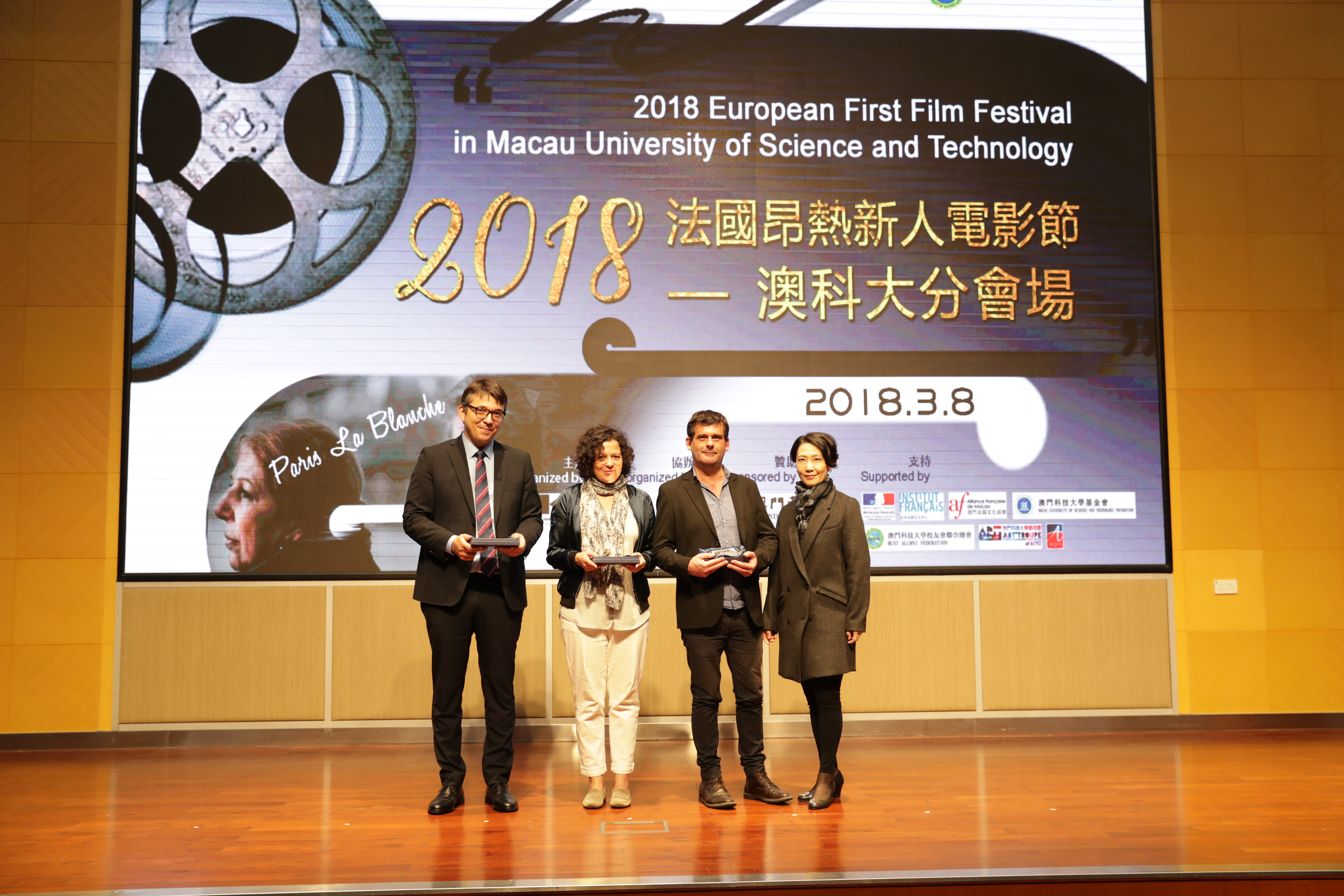 Samantha Chiang (1st right) sends souvenirs to director William Bascaule (1st left), Director Lidia Terki (2nd left), Administrator Xavier Massé (3rd left)
The following three-day master class was even more memorable to the students. The master class continued the learning model of last year, combining theory with practice, and brought forth detailed explanations on different aspects of filmmaking. On the first day, Lidia taught script-writing and offered a step-by-step guide to a simple and lively film script. On the next day, director Lidia and Administrator Xavier divided students into two groups and leaded them separately to Taipa center for inspirations. Through the making of video clips, students were guided to explore the use of mise-en-scene and shooting skills. On the last day, all members shared their experiences in filming and summarized their practice. According to students, the master class was very rewarding and they wanted more classes like this.
Through these activities, MACA and the European First Film Festival moved one more step ahead in their cooperation. They both held more expectations for the next event, hoping to join hands in talents cultivation.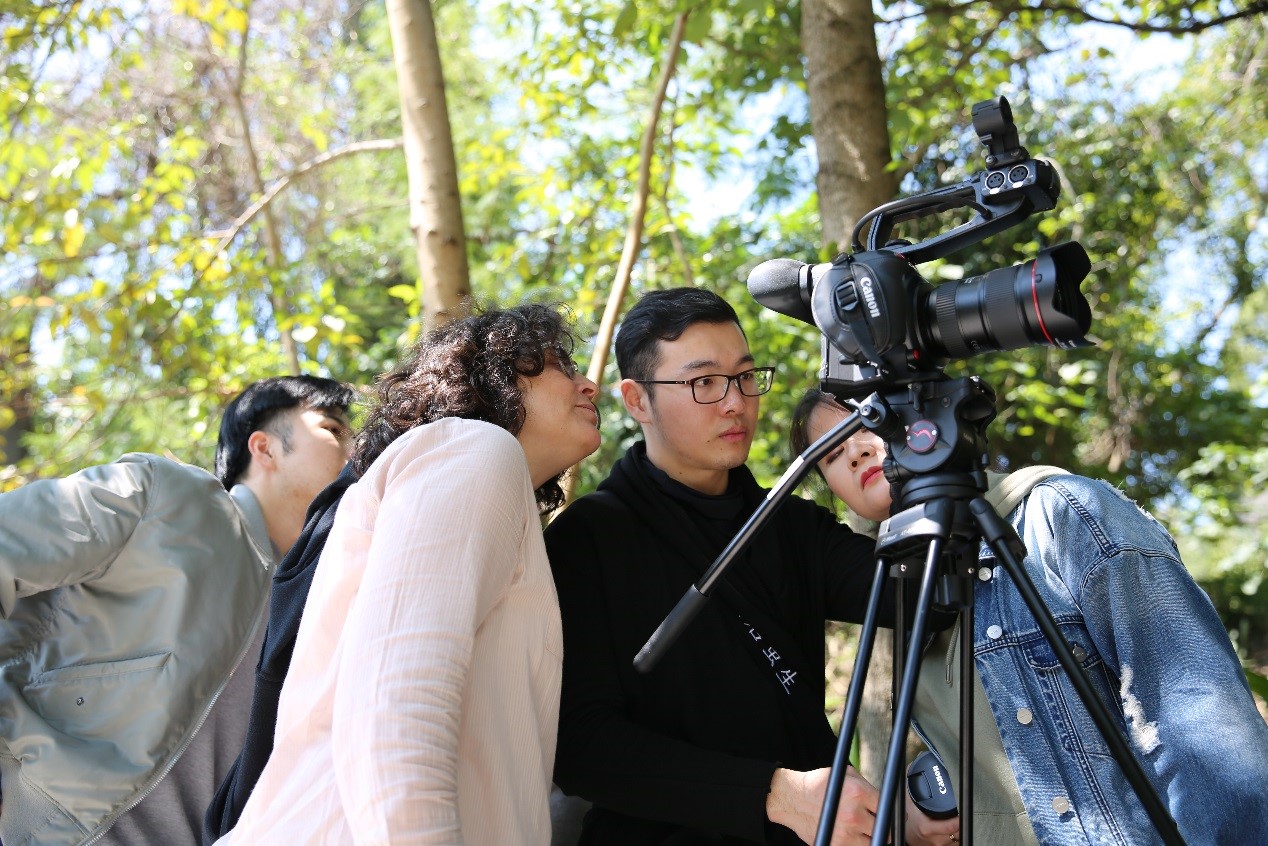 Film shooting group 1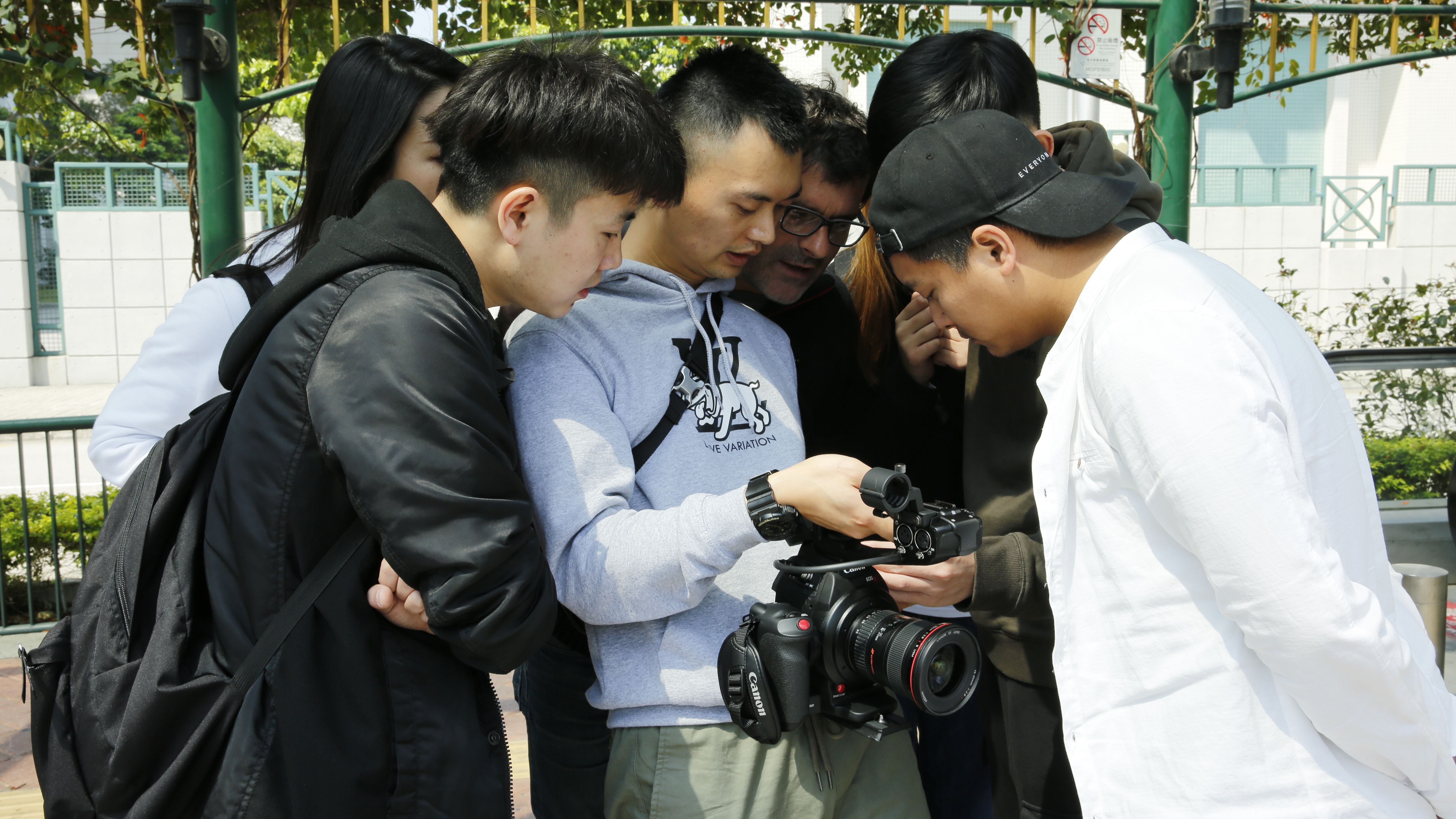 Film shooting group 2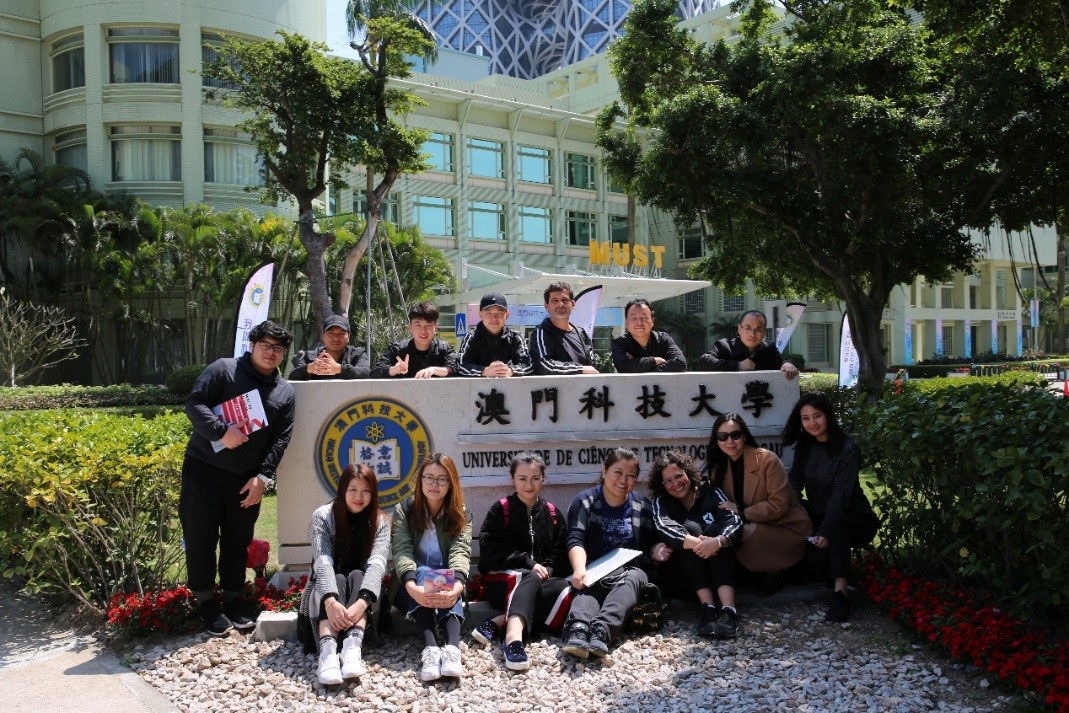 Members of the Master Class