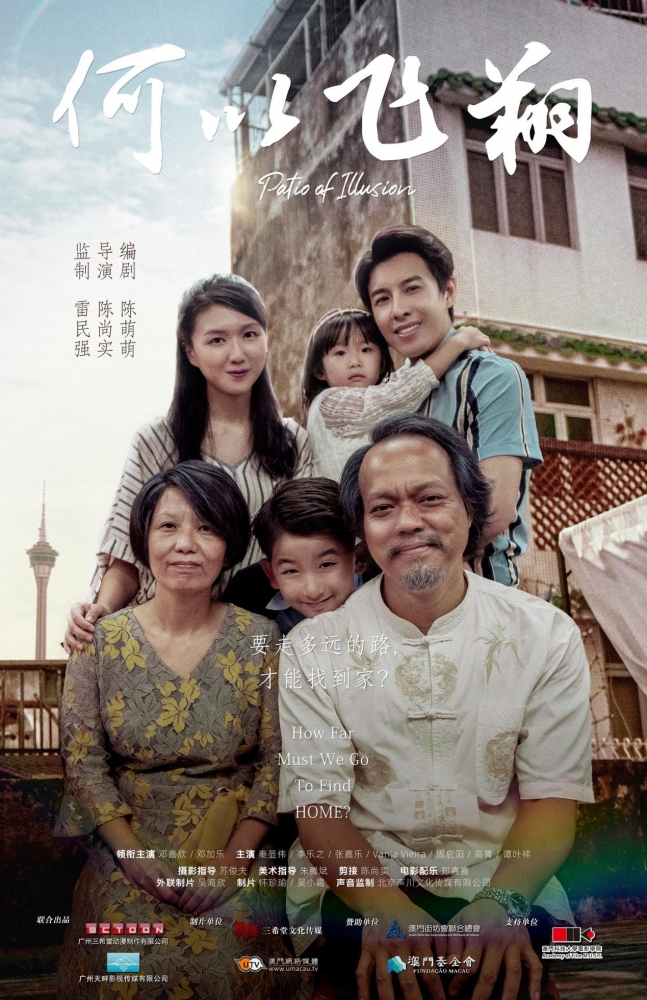 We all witnessed the development of Macao. The young people who grew up with Macao have matured into a generation: pursuing self-worth, and love for the family and the nation; shouldering the burden of history. The film "Patio of Illusion", directed by Shangshi Chen, a PhD candidate in Film Management from the Academy of Film, Faculty of Humanities and Arts of Macau University of Science and Technology (MUST), narrates a story about a Macao ordinary and its growth with Macao.
The film is written by Mengmeng Chen, a well-known screenwriter, poet and lyricist, and produced by Minqiang Lei, a producer of the Macao Internet Creative and Development Association (MICDA). Supported by the Academy of Film, Faculty of Humanities and Arts of MUST, the film is co-produced by General Union of Neighborhood Associations of Macau (UGAMM), MICDA, and Sanxitang Culture & Media. This film has been released as a gift to commemorate the 20th anniversary of Macao's return to China, and is a finalist in the 4th Macao International Film Festival.
As a film Director, Chen Shangshi aspires to discuss the concept of home with its audience. In this way, more viewers could understand the local story, and Macao's unique architectural style and humanistic landscape fused in Eastern and Western culture. This film will be screened for free at 7:00 - 8:30 PM on December 11, 2020, and we sincerely invite you to join us at R103 movie hall!
Please log in to the link Or scan the QR code below to make an appointment:
https://activity-wechat-wmweb.must.edu.mo/activities/AC2012008