Screening time: 19:00,08th Mar, 2021
Venue: D-hall of MUST
Limited seats due to epidemic prevention requirements,only for students enrolled in this course.
NAME: Peau d'âne
100min| Plot, Love, Song and Dance, Family, Fantasy | 1970 | France | French
Directed :Jacques Demy
Writers :Jacques Demy
Stars :Catherine Deneuve、Delphine Seyrig、Jacques Perrin
Storyline:
The film tells how a legendary fairy mother helped a beautiful princess get rid of a marriage arranged by the royal family. Because the designated aristocratic fiance was not the princess's sweetheart, the fairy mother turned the princess into a"donkey head human body"and finally made a couple Lovers get married. The king promised to the dying queen that she would only marry a woman as beautiful and virtuous as her. Under pressure from his advisers, he asked to remarry and have an heir. He concluded that the only way to fulfill his promise was to marry his daughter, the princess. On the suggestion of her godmother Lilac Fairy, the princess asked for a series of seemingly impossible wedding gifts in the hope that her father would be forced to abandon the marriage plan. However, the king succeeded in providing her with clothes in the colors of weather, moon and sun, and finally provided gems for the skin of her magic donkey, which is the source of wealth for his kingdom. Putting on donkey skins, the princess escaped from her father's kingdom to avoid incestuous marriage.
Under the guise of"donkey skin", the princess found a job raising pigs in the kingdom. The prince of this kingdom watched her in the hut in the woods and fell in love with her. Tormented by love, he retired to the hospital bed and asked donkey skin to bake a cake for him to restore his health. On the cake, he found the ring that the princess put there, so he can be sure that his love for her can be exchanged. He announced that he would marry a woman with a suitable finger ring.
All women of marriage age gathered in the prince's castle and tried one by one in order of social status. The last is the low donkey skin. When the ring is put on her finger, she will be found to be a princess. At the wedding of the prince and princess, Lilac Fairy and the King arrived by helicopter and announced that they would also get married.
Supported by:
Consulate General of France in Hong Kong and Macau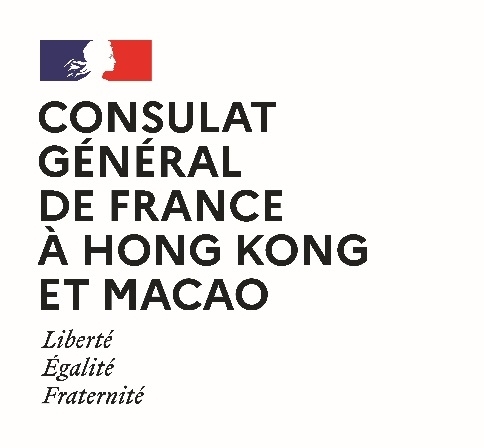 Institut Français