(Group photo of guests and scholarship winners)
Macau University of Science and Technology held the Scholarship and Grant Awards Presentation Ceremony at the Grand Auditorium of Academic Complex on November 22, 2021. At the Ceremony, 23 representatives from the scholarship-providing institutions gave out altogether 26 scholarships and grants to 261 excellent students of the University.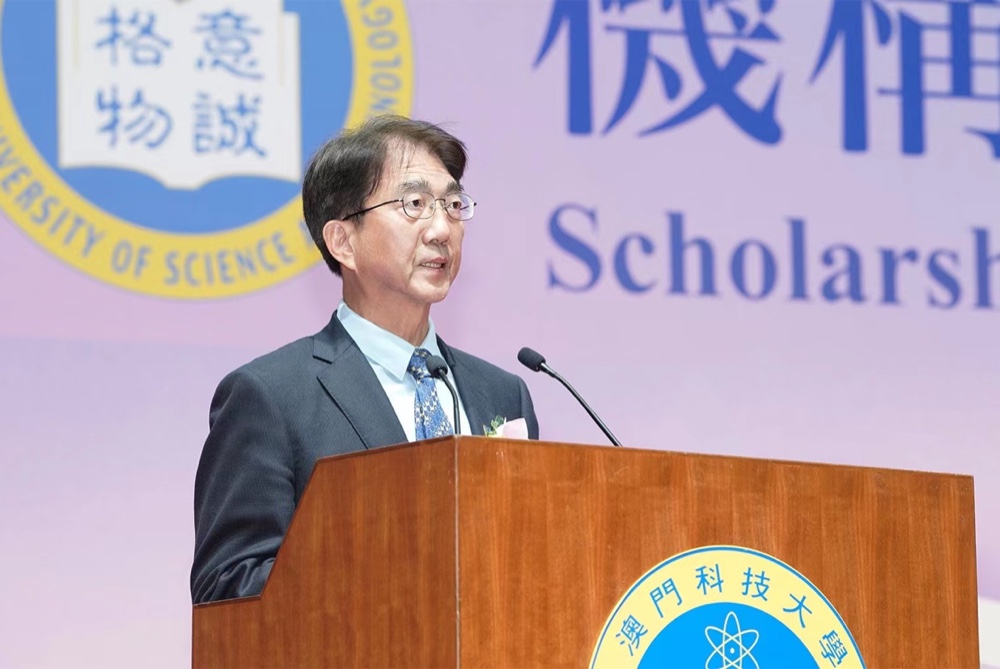 (President of MUST Chair Professor Joseph, Lee Hun Wei addressed the Ceremony)
President of MUST Chair Professor Joseph, Lee Hun Wei gave a speech at the Ceremony. President Lee expressed that students have achieved outstanding performance in various activities, which shows the University's significant achievement on promoting holistic development of students. He also encouraged students to seize opportunities bravely, strive to improve professional knowledge and develop innovative ability. We hope to foster young students with innovative spirit, career-exploring ability, social responsibility, keen cultural sense and teamwork spirit, so as to meet the demand for talents under the new situation.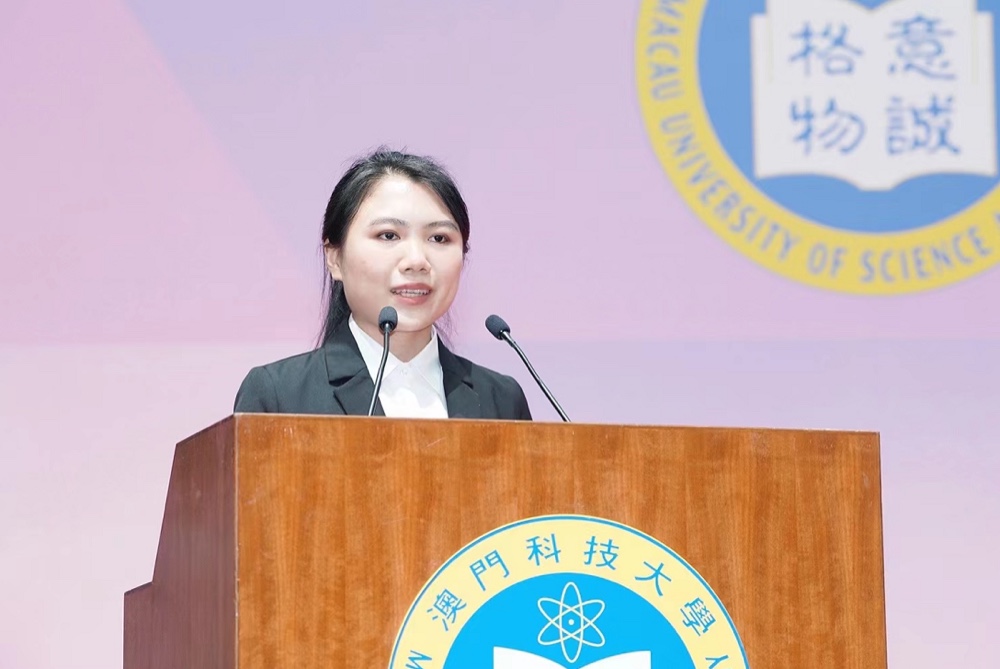 (The representative of the scholarship winners addressed the Ceremony)
CHEANG Son In, student of Faculty of Law, gave a speech on behalf of the scholarship winners. She appreciated gratefully to the scholarship-providing institutions for their support and encouragement. She expressed that MUST has been her only and right choice. The University is home to a number of top scholars from home and abroad such as high-level talents and highly cited scientists, and this creates a strong international atmosphere. Moreover, the curriculum system and teaching model have also incorporated elements of international higher education. As young college students in the new era, we must work hard to learn professional knowledge and master necessary skills, which lay a solid foundation for our future development.
The Award Presentation Ceremony for Institutional Scholarships is installed to reward students who achieve excellent academic grades. Representatives of the scholarship-providing institutions give out prizes to scholarship winners as a token of recognition and affirmation, providing incentives for students to seek continuous progress in scholarship and in the meantime stimulate other students to strive harder for greater outcomes. Also conferred at the Ceremony were various awards of the University, including Outstanding Cultural and Academic Award, Outstanding Community Service Award, Outstanding Sports Award, and Student Handbook Cover Design Competition Award, in hope of motivating students to achieve all-round development on top of attainment of professional knowledge.
This year, Art Troupe of MUST was invited to perform string quartet at the Scholarship and Grant Awards Presentation Ceremony. After the performance, group photo of all guests and scholarship winners is taken and the Ceremony successfully ended.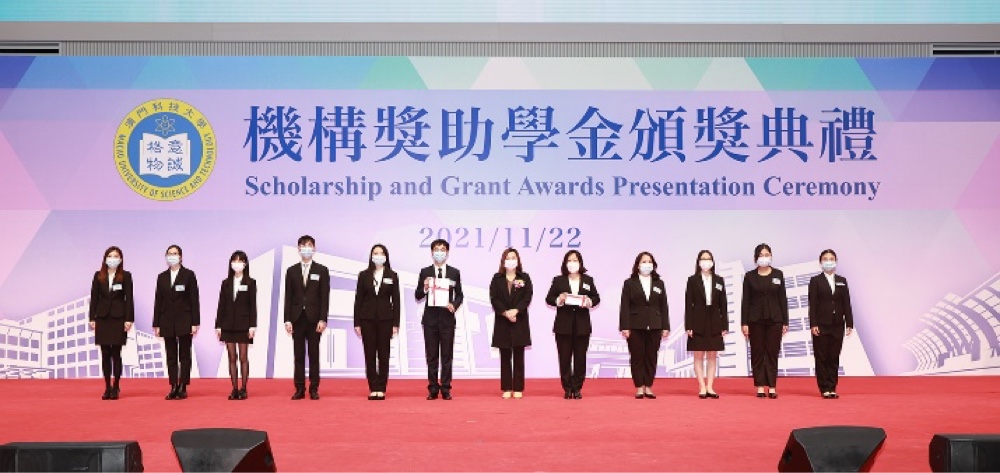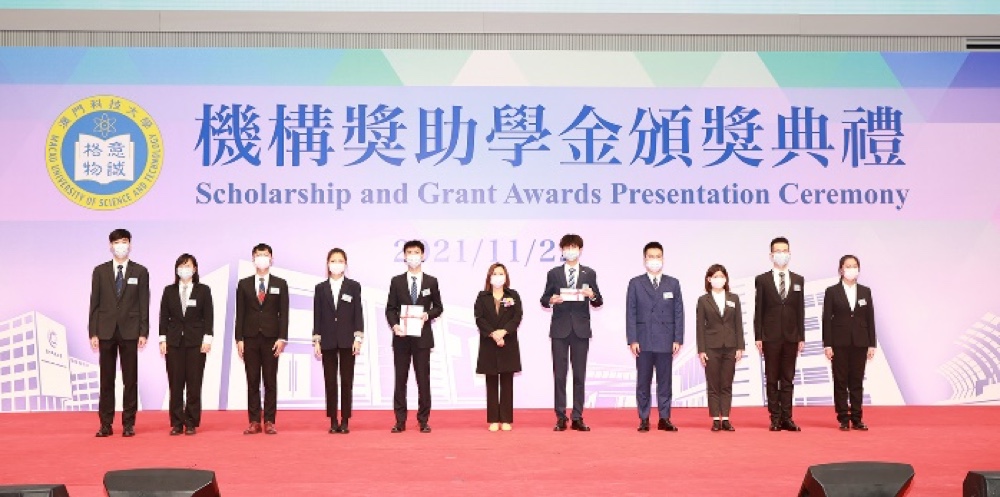 Head of the Scholarships Division of Macao Foundation, Ms. Debby Lei, presented scholarships to the students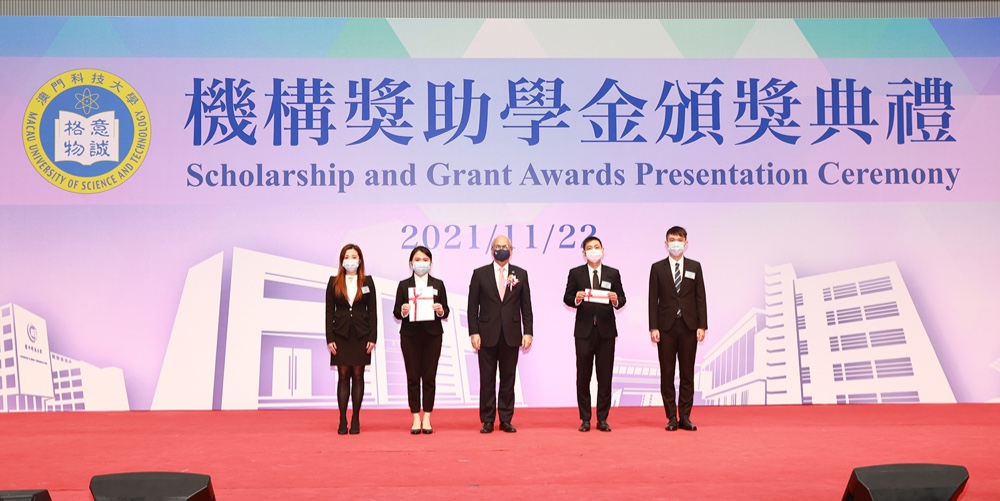 Chief Executive Officer of Banco Nacional Ultramario, S.A., Mr. Carlos Cid Álvares, presented scholarships to the students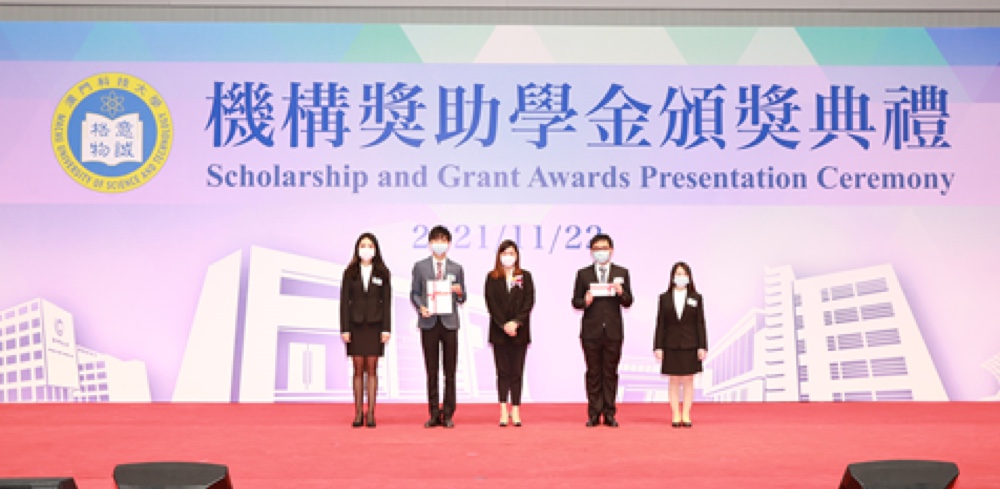 Senior Manager of Human Resources, Companhia de Telecommunicacoes de Macau, Ms. Celia Chan, presented scholarships to the students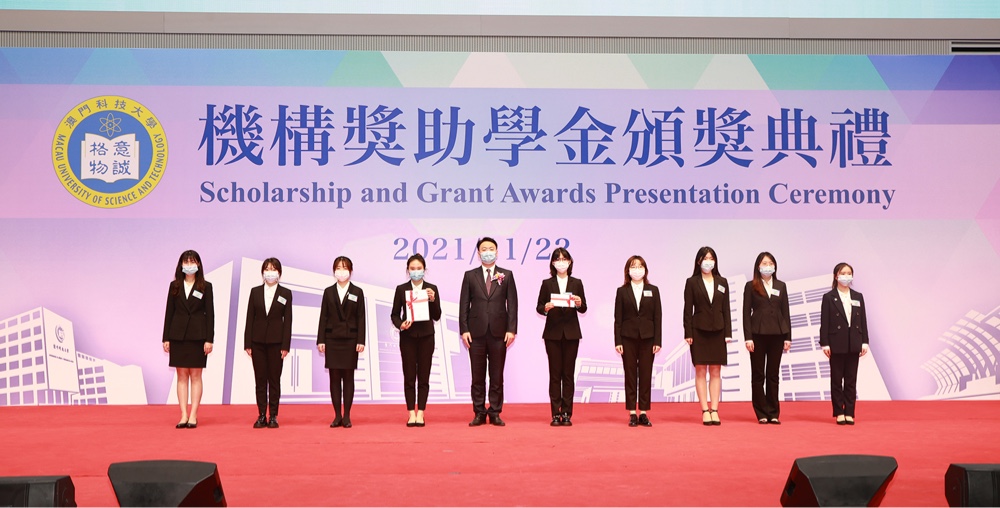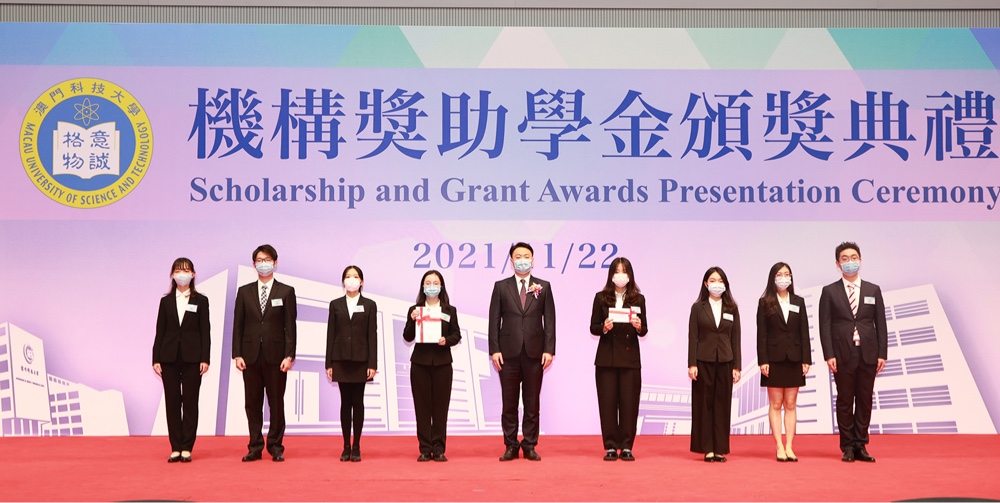 General Manager of Public Affairs Department, Nam Kwong (Group) Company Limited, Mr. Peng JiFei, presented scholarships to the students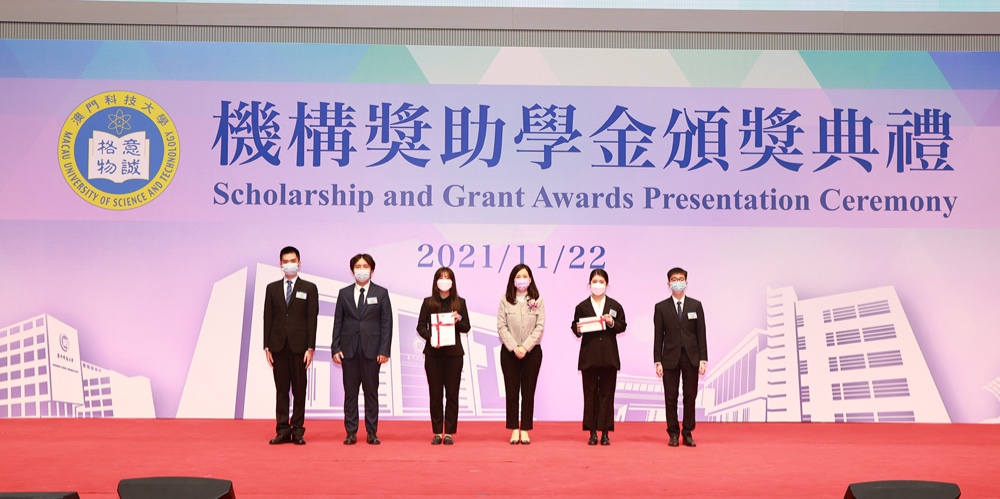 Director of the Executive Committee Office of Macau International Airport Co. Limited, Ms. Katy Lo, presented scholarships to the students
Head of Internal Audit, Banco Comercial de Macau, Mr. Liu Patrick, presented scholarships to the students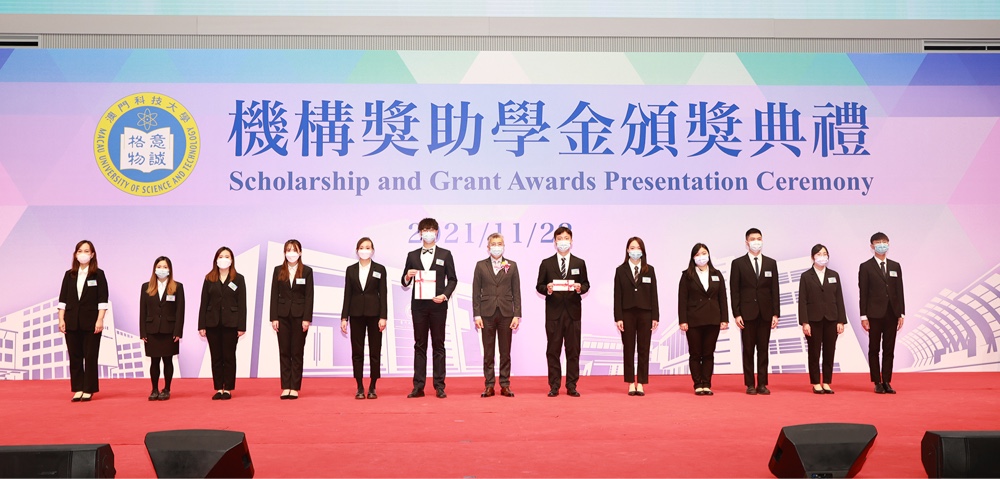 Vice President of Corporate Communications & Community Affairs of Sands China Limited, Mr. Chong Nin Sam, presented scholarships and grants to the students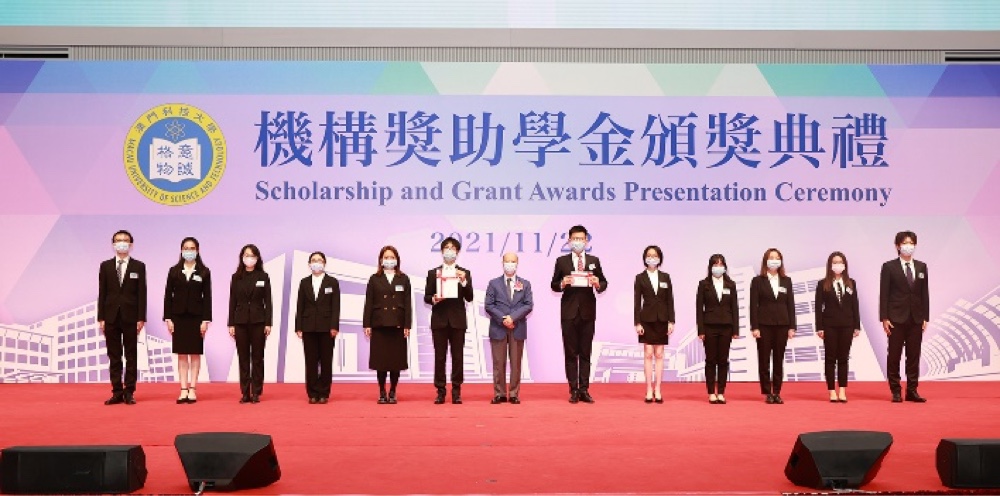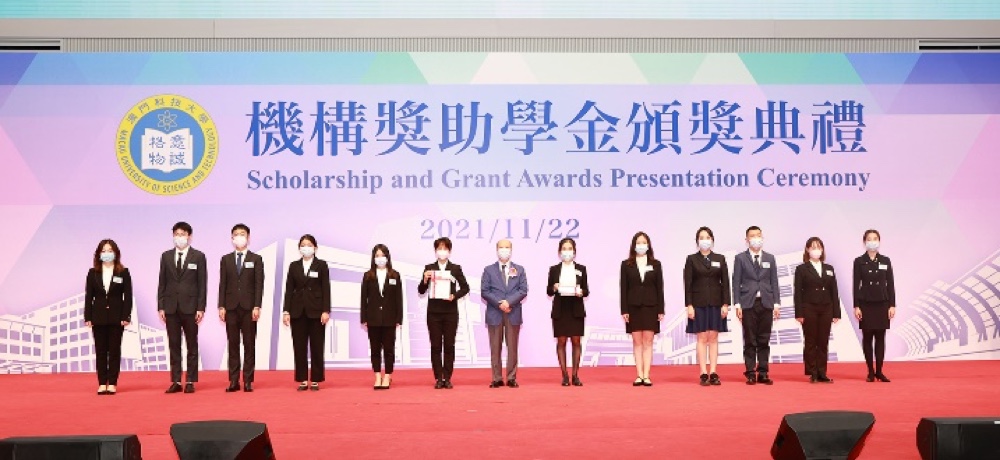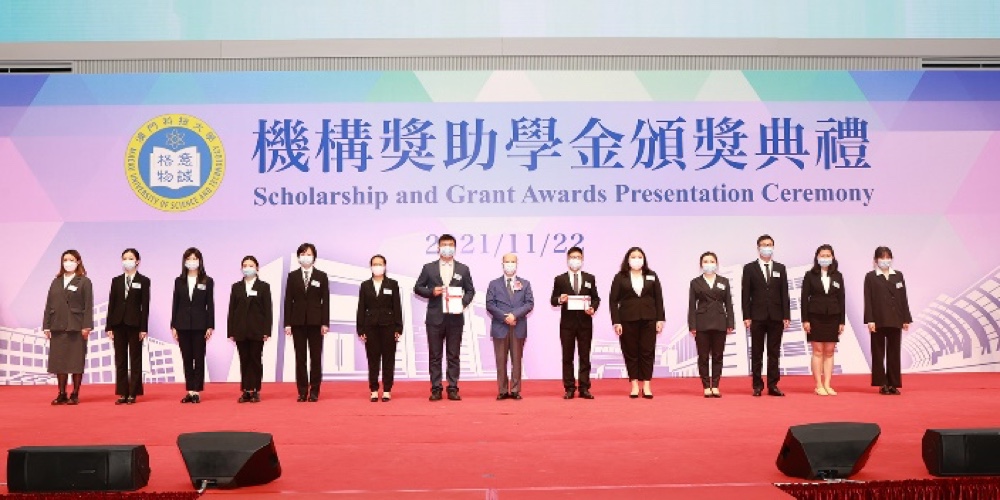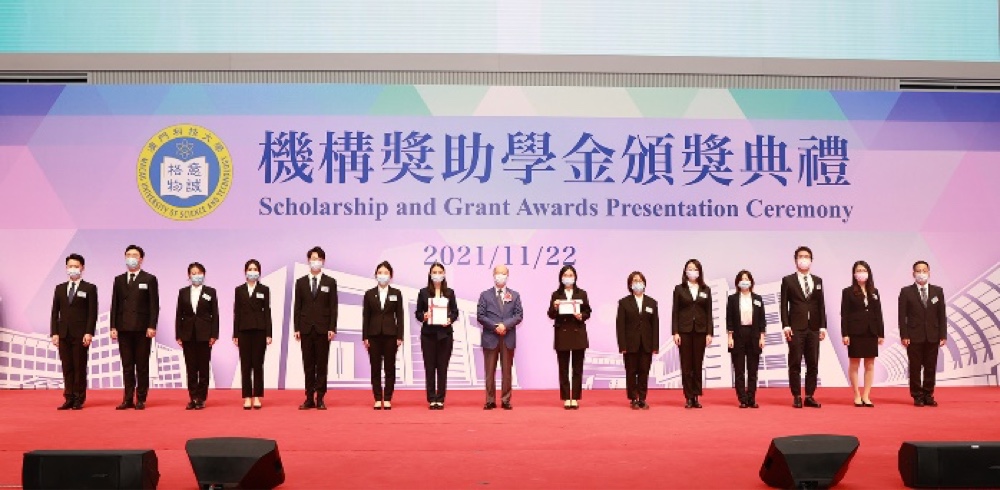 Director General of Henry Fok Foundation, Mr. John Si, presented scholarships to the students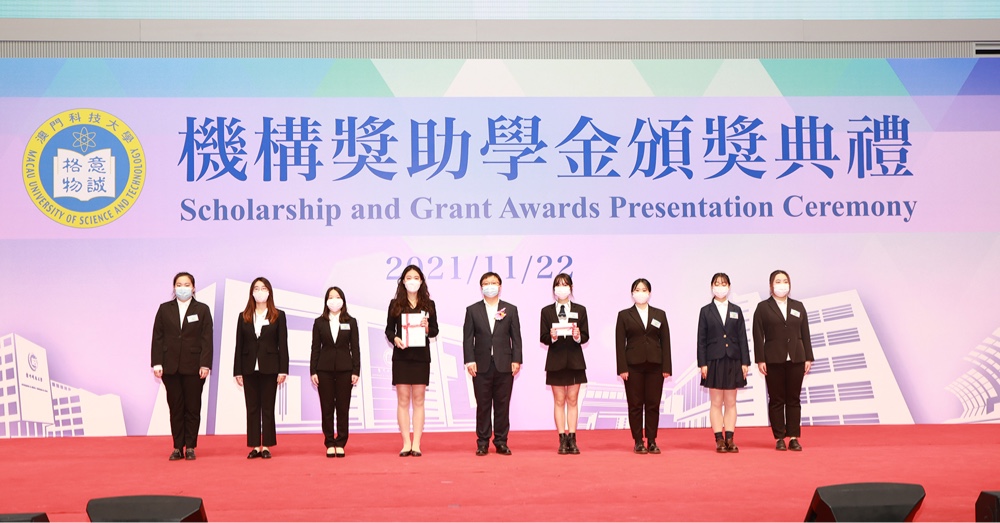 General Manager of Corporate Sales Department of China Telecom (Macau) Company Limited, Mr. Hang Feng, presented scholarships to the students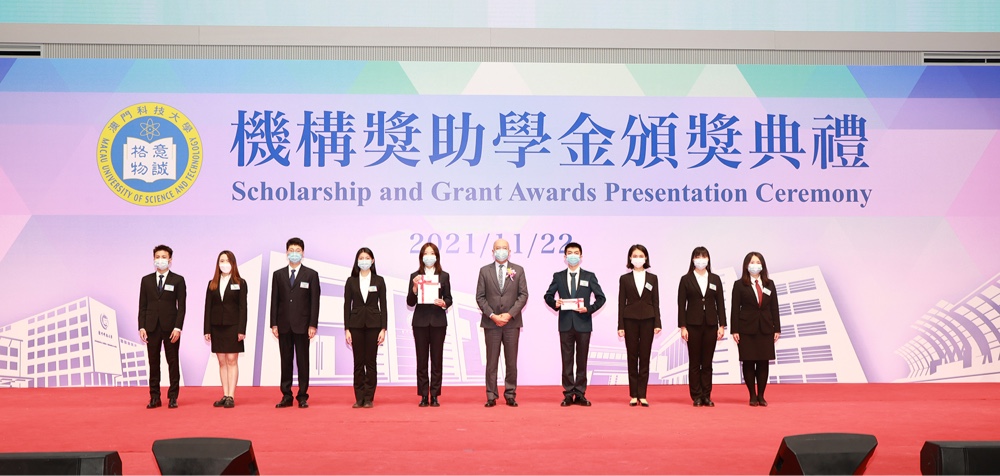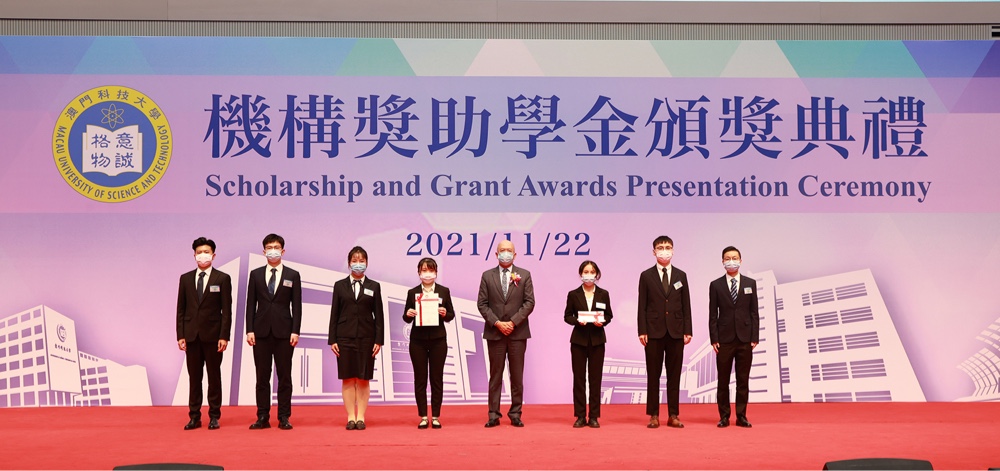 Bank of China Macau Branch Managing Director, Mr. Chan Weng Tat, presented scholarships to the students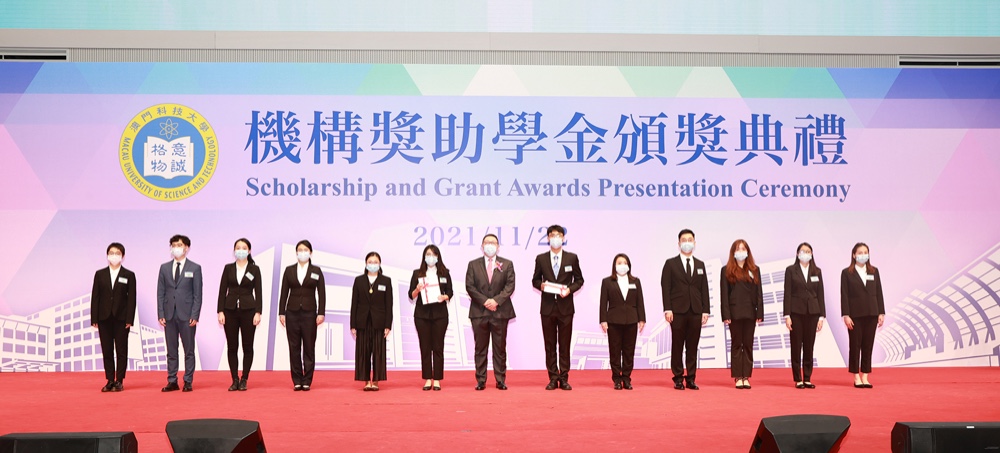 Deputy Chief Executive Officer of Industrial and Commercial Bank of China (Macau) Limited, Mr. Felix Chan, presented scholarships to the students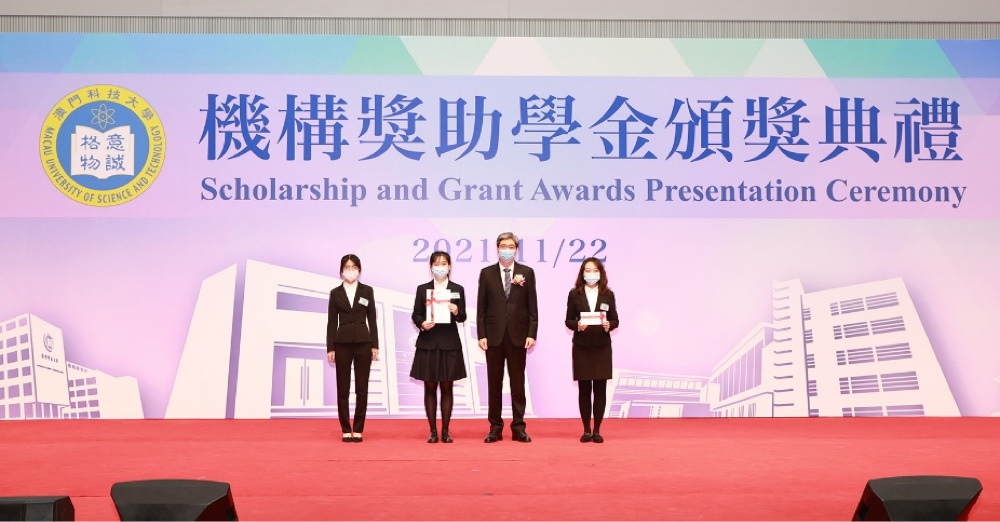 The representative of China Daily Asia Pacific, Dean of Faculty of Humanities and Arts of MUST, Professor Zhang ZhiQing, presented scholarships to the students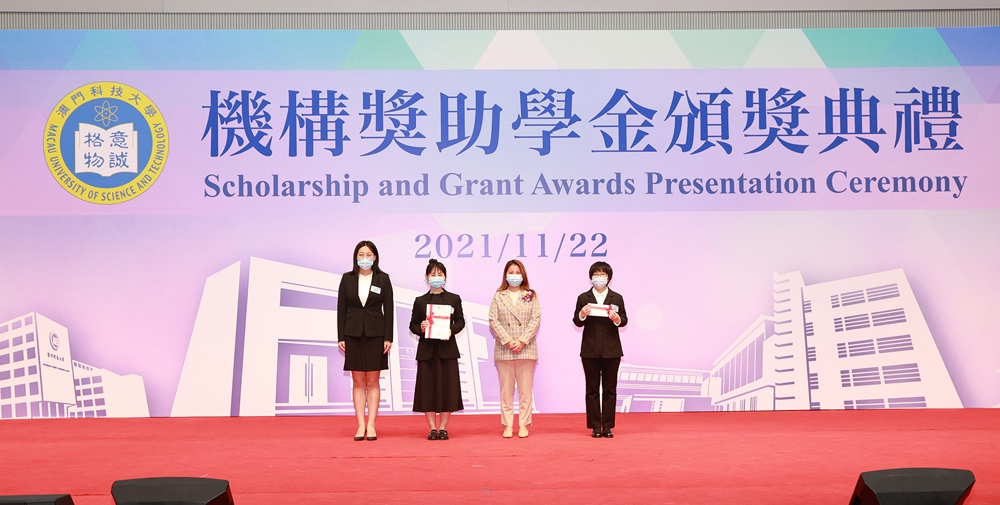 Head of Macau Branch, Everbright Sun Hung Kai, Ms. Aggie Ao Ieong, presented scholarships to the students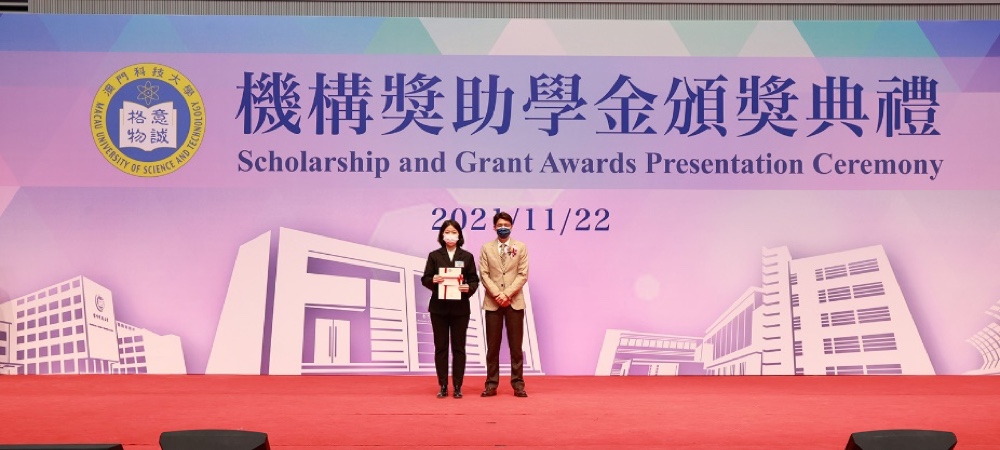 Vice President of Macau Fair and Trade Association, Mr. Jimmy Chim, presented scholarship to the student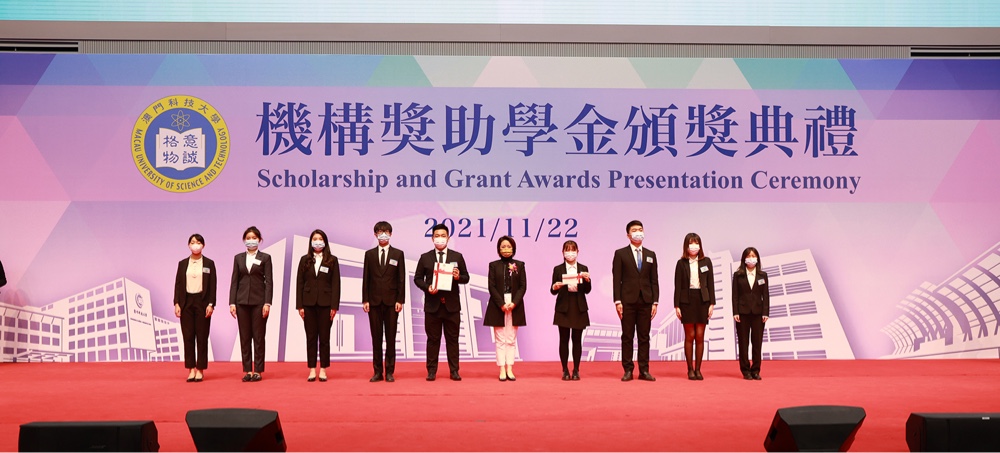 Assistant Vice President of Community Relations of Public Relations of Galaxy Entertainment Group, Ms. Catherine Iu, presented scholarships and grants to the students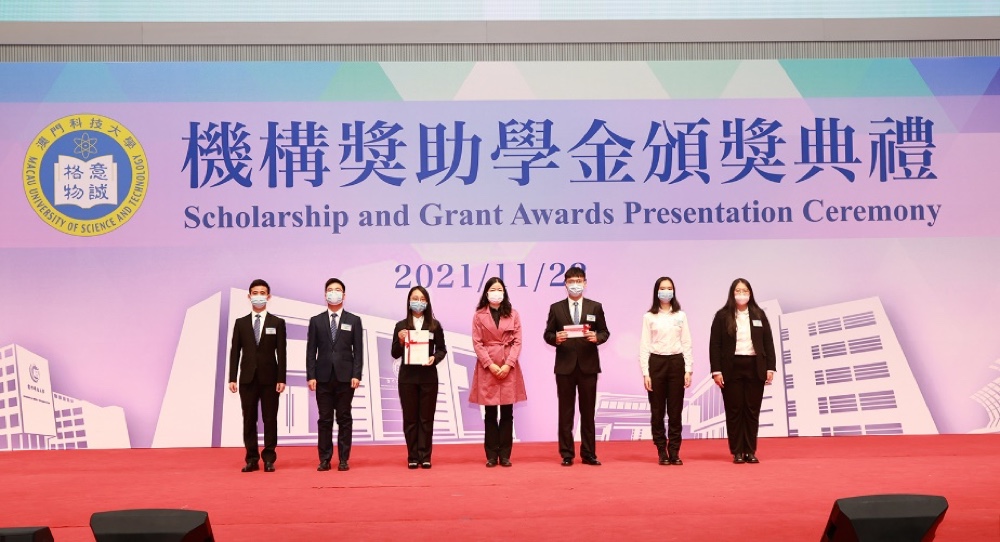 Vice President of YGSOFT Inc., Ms. Xiuhua Yuan, presented scholarships to the students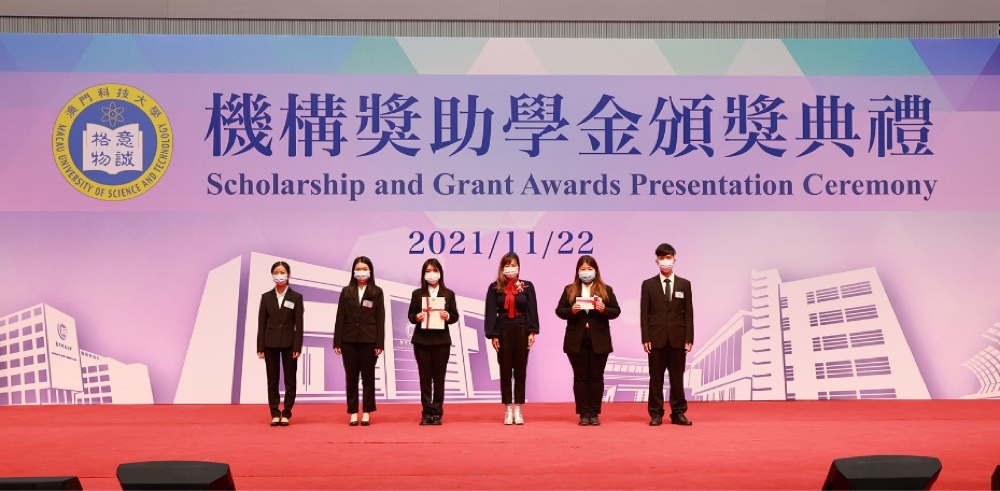 Founding Director of Kwang Wai Charity Association, Ms. Sophie Lei, presented grants to the students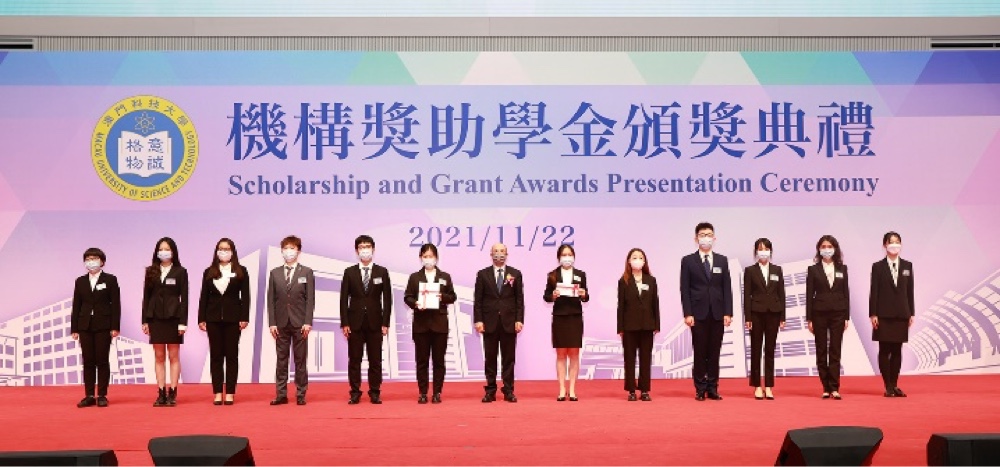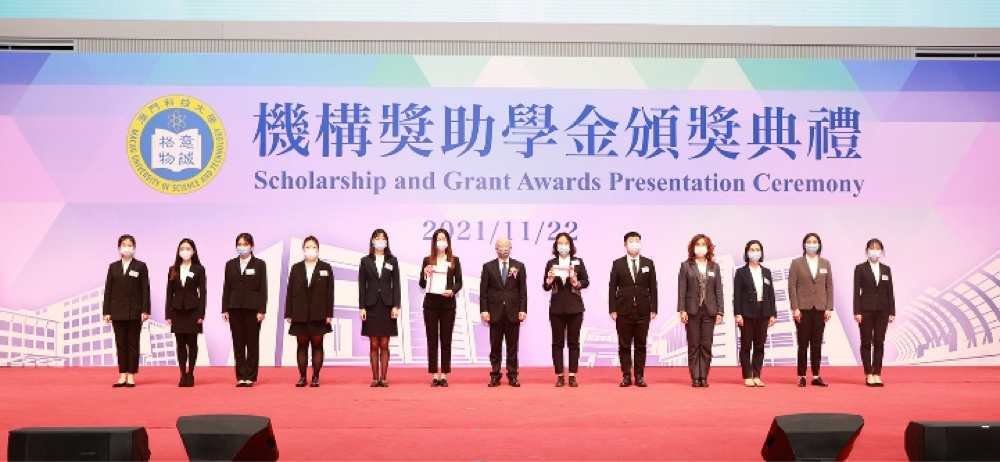 Deputy General Manager of Luso International Banking Limited, Mr. Wu Si Liang, presented scholarships to the students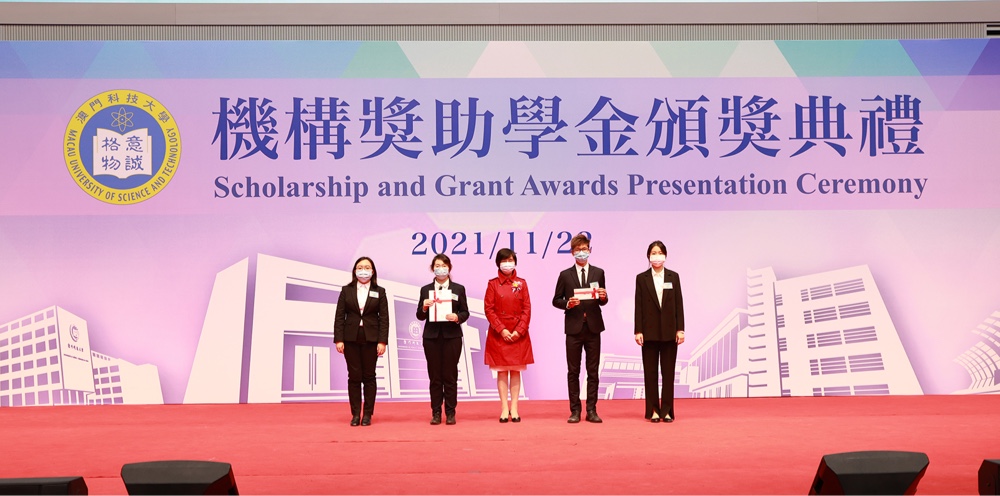 Personal Banking Department Director of Tai Fung Bank Limited, Ms. Zhou Shuangchun, presented scholarships to the students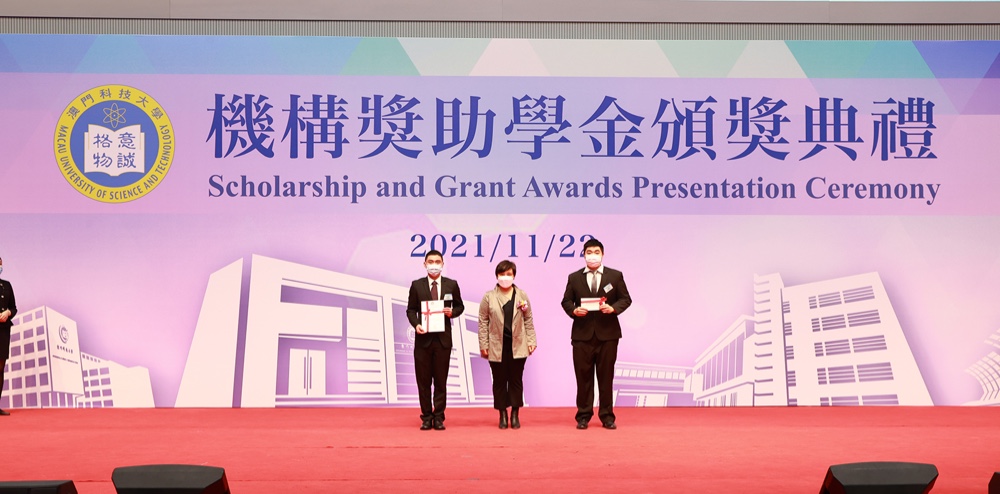 Vice Chairman of Golden Burger (Macau) Charity Association, Ms. Vivian Ng, presented scholarships and grants to the students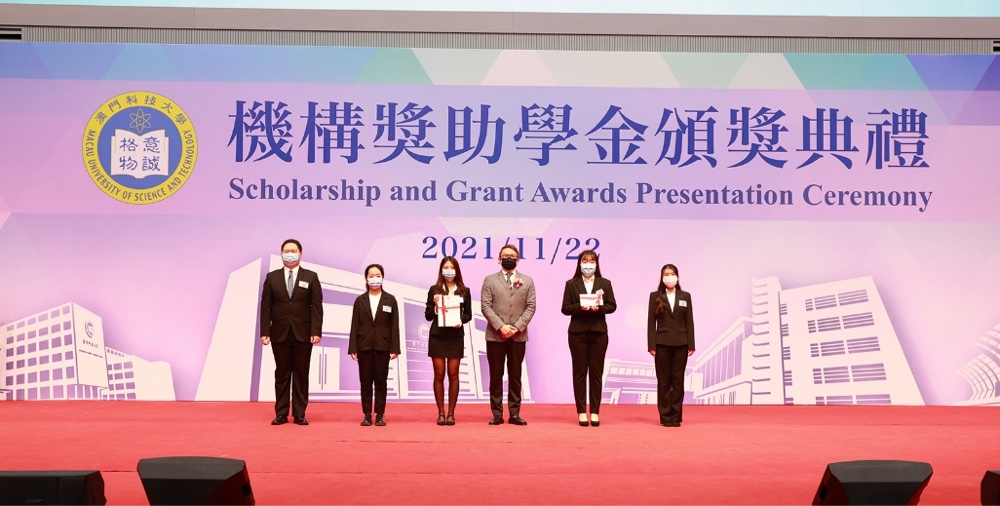 Vice President of Learning & Talent Management of MGM Grand Paradise Ltd., Mr. Francis Tan, presented scholarships to the students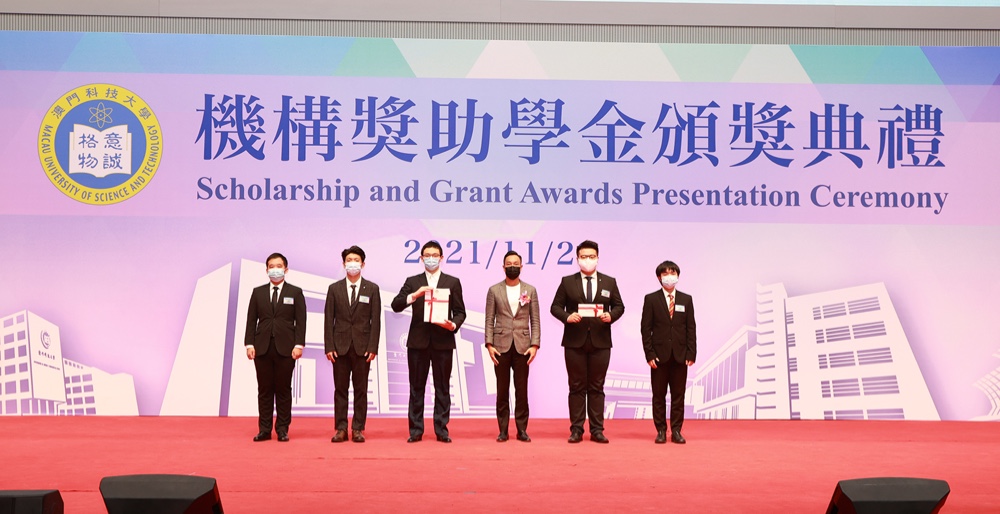 Group Executive Director and Chief Executive Officer of UO Group Company Limited, Mr.Tim Chau, presented scholarships to the students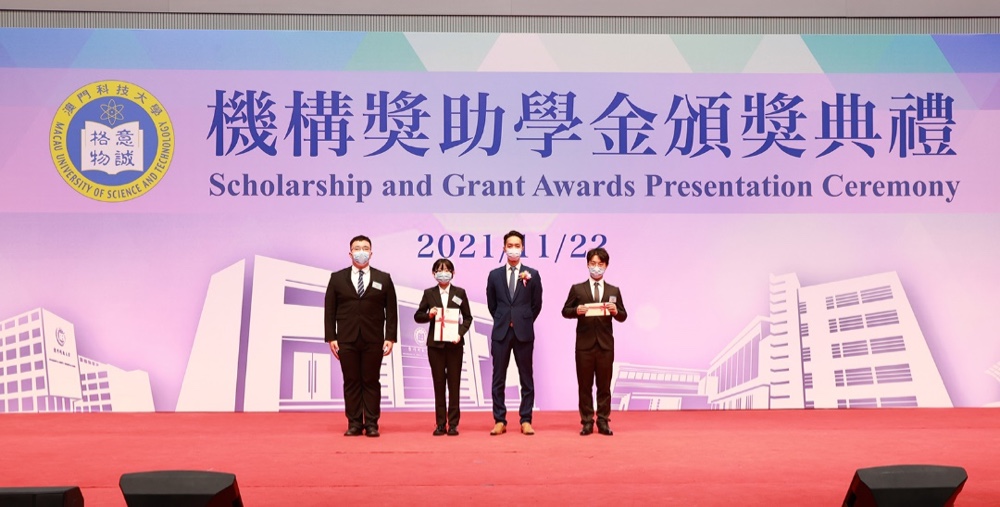 Studio City Senior Vice President, Resorts Operations, Mr. Scott Tang presented scholarships to the students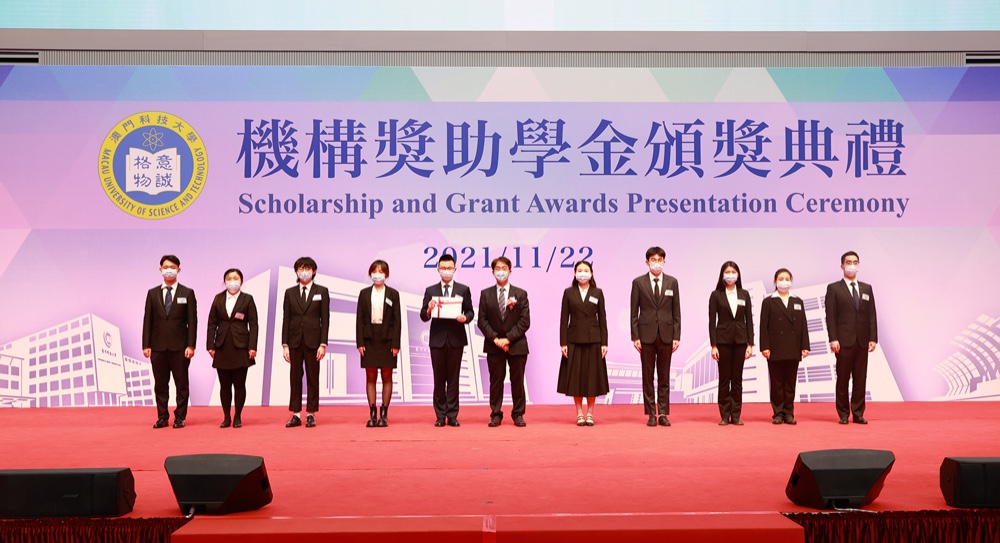 President of MUST, Chair Professor Joseph, Lee Hun Wei presented Outstanding Cultural and Academic Award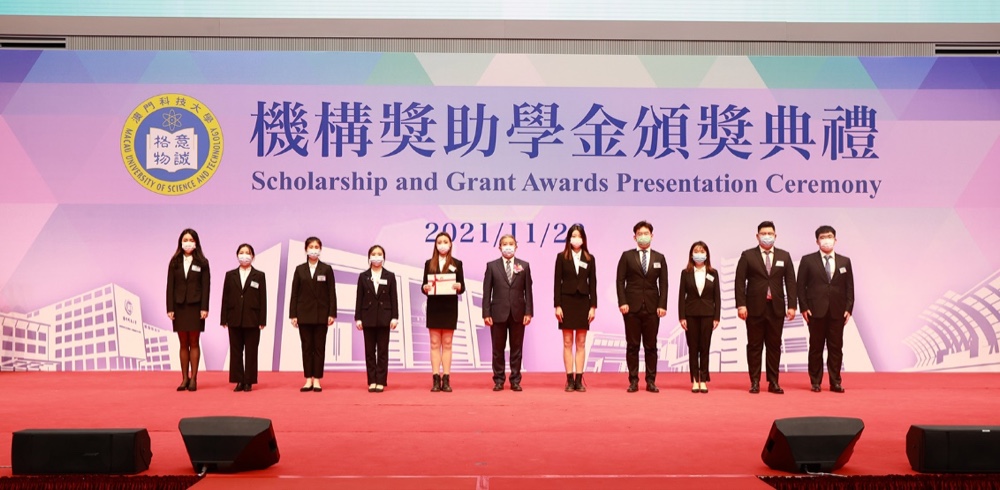 Vice President of MUST, Mr. Denys, Kwong Ying Wa presented Outstanding Community Service Award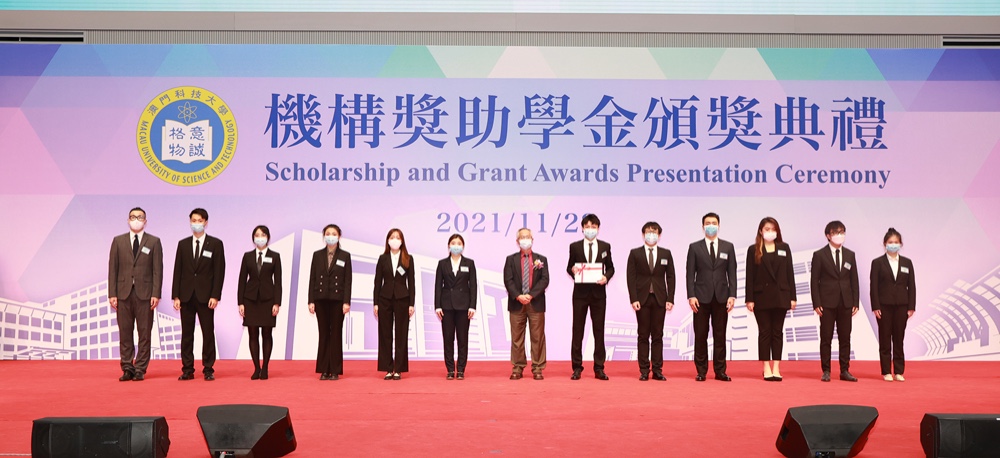 Vice President of MUST, Chair Professor Jacky, So Yuk Chow presented Outstanding Sports Award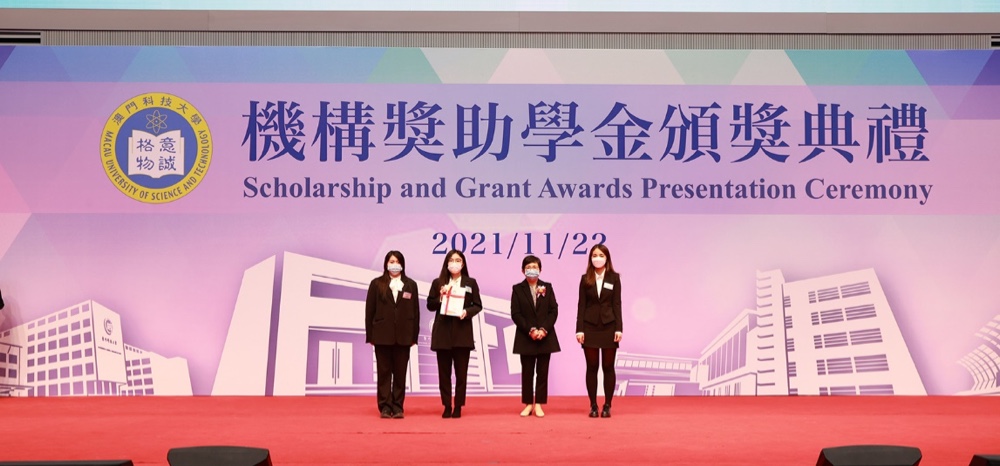 Head of Academic Registry of MUST, Ms. Eliza, Iek Wai Seong presented Student Handbook Cover Design Competition Award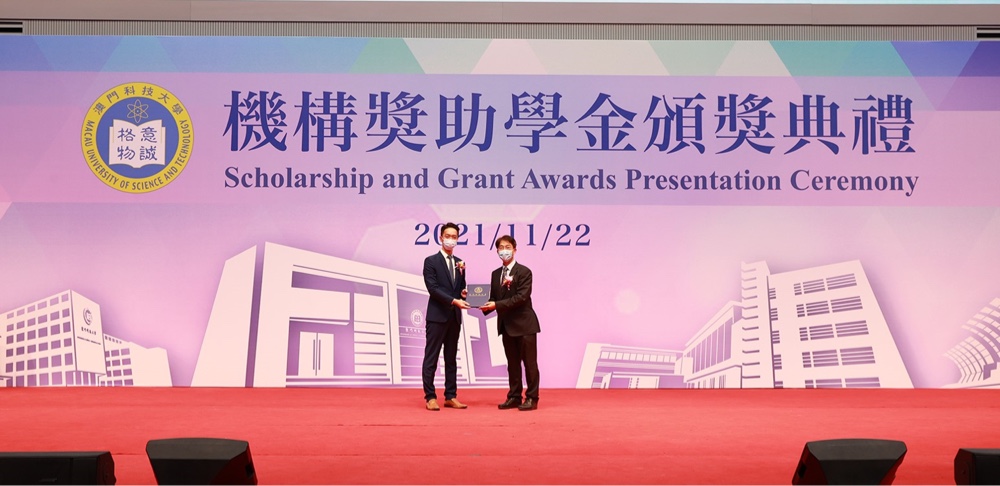 President of MUST, Chair Professor Joseph, Lee Hun Wei conferred Certificates of Appreciation to the representative of Melco Resorts (Macau) Limited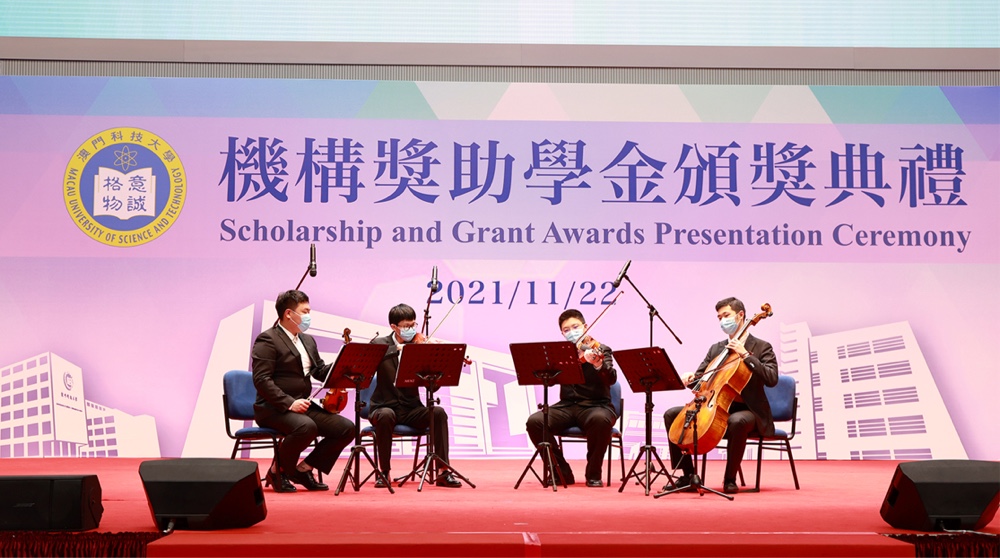 Art Troupe of MUST performed string quartet
▼Ceremony Photos▼